I can hardly believe it's New Years Eve! I feel like I should do one of those year end recap type posts. But I dunno, I feel kinda meh about that this year.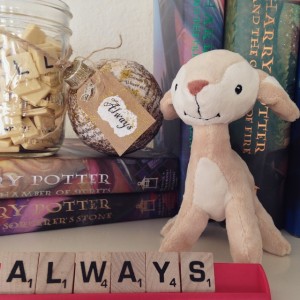 What I really feel like blogging about right now is books. If you don't know this about me, I LOVE to read. But not classics or highbrow literature.
I did love Jane Eyre when I read it once upon a time, and re-reading it is on my to-do list. But you're much more likely to find me reading Twilight than Great Expectations.
I don't currently have any resolutions for 2015, but I have a dream…I dream of curling up on my couch with a Salted Caramel Mocha from Starbucks and reading great young adult sci-fi/fantasy books every afternoon. (Hey, I never said it was a realistic dream).  😉
So, without further ado, I present to you my best and worst of 2014 – book version. (In other words, my favorite and least favorite books I read this year.) 😉
Actually, just a bit more ado. (Is that a thing? I don't know that I've ever heard "ado" by itself. Hmm.) Anyway…number one BEST reading thing this year was  Oyster. I won it for a year, but I'll pay for it once that runs out. It's like Netflix for books, and it has a great selection of awesome books! Most of my reading this year was done with Oyster.
Anyway. Let's start with favorite books.
1. Rae Carson's "The Girl of Fire and Thorns" Trilogy.
Here's an excerpt of the synopsis…
"Once a century, one person is chosen for greatness.
Elisa is the chosen one…
Elisa could be everything to those who need her most. If the prophecy is fulfilled. If she finds the power deep within herself. If she doesn't die young.
Most of the chosen do."
But it honestly  wasn't really the story itself that kept me up into the wee hours of the morning reading, it was Rae's writing style. (Spoiler alert – her writing style definitely influenced my own when I got stuck writing my novel and needed to try something different.)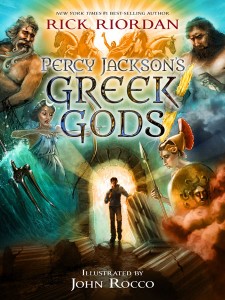 2. Rick Riordan's "The Blood of Olympus."
Because…well, it's Rick Riordan. I've loved his books since I first read "The Lightning Thief" years ago. Honestly, books that go between different characters aren't my favorite. But I can't not love the way these books take the mythology that bored the bejeebers out of me in high school and reinvent them in a completely enthralling way. I can't wait for his series on Norse mythology. And Misteris got me "Percy Jackson's Greek Gods" for Christmas. By which I mean he asked me if I preferred it as a hardback book (I love having physical copies of books, nothing can top that) or an e-book (because it's soo much easier for me to be able to actually read an e-book these days), and I haven't been able to decide yet. #bookloverdilemma
3. Kristen Cashore's "Graceling Realm Series."
In the spirit of full disclosure, I can't remember for sure when I read this but I think it may have actually been last year. Nevertheless, this is probably the only series I've ever absolutely loved that's just set in the same universe rather than a traditional series that follows the same character all the way through. I have a hard time moving on to someone else in author's universe when I really just want to know what happens next the the character who just became my best friend. But these books were riveting! Here's a blurb about Graceling from Kristen's blog.
"Graceling, my debut novel, is the story of Katsa, who has been able to kill people with her bare hands since she was eight. Katsa lives in the seven kingdoms, where very occasionally, a person is born with an extreme skill called a Grace. Gracelings are feared and exploited in the seven kingdoms, and none moreso than Katsa, who's expected to do the dirty work of torture and punishment for her uncle, King Randa. But then she meets a mysterious stranger named Po, who is also a Graced fighter and the first person ever to challenge her in a fight. The two form a bond, and each discovers truths they never imagined about themselves, each other, and a terrible danger that is spreading slowly through the seven kingdoms."
My favorite book in the series was actually Fire, "Graceling's stand-alone prequel-ish companion book."
4. Jennie Allen's "Restless."
The only non-fiction book on my list. I actually haven't quite finished it. Ooops. I got distracted from reading it because this book made me realize I need to write the story that's been germinating in my imagination for the past nine years or so. From Jennie's website, "Restless explores the fact that God has called each of us to do great things in his name, and then helps us discover what that might mean for each of us individually." If I ever get the chance to meet Jennie, I'll be sure to thank her for writing Restless.
And now my least favorites. Which I kind of hate to do. Because I love books. And these are my least favorite of books that I liked enough to read all the way through. Even books I liked well enough to read the entire series of. Listing my least favorite books feels a little like listing my least favorite friends. But I'm doing it anyway. 🙂
1. Lois Lowry's "The Giver Quartet."
You know earlier when I mentioned typically not liking books set in the same universe but following different characters. This series is an example of books like that…and in this case, it drove me crazy. Also, I'm a sucker for happy endings…specifically, ones that are wrapped up beautifully, with a nice bow on top and everything. 🙂
The end of "Harry Potter and the Deathly Hallows" is my all time favorite final chapter of a series. I felt very dissatisfied with the ending of The Giver. I read Gathering Blue in hopes of finding out what happened next, and not only did it not tell me anything about that, but the ending of it was even more frustrating to me. Finally in Son I got a few of the answers I'd been craving, but I can only assume that these books were written for people who want books that leave them to imagine for themselves what might have happened, rather than being given that information.
2. Cassandra Clare's "City of Heavenly Fire."
OK, you guys. I've really enjoyed reading The Mortal Instruments series, and I'm not really sure why I didn't love this book. Maybe because after I read the previous books in the series, while waiting for City of Heavenly Fire to come out, I read her prequel series "The Infernal Devices" and liked it even better. I also felt like bits of the book were only in there as ties to the sequel series "The Dark Artifices" coming out in 2016, and that annoyed me.  The whole premise of Shadowhunters, "half-angel warriors locked in an ancient battle to protect our world from demons" is fun to read about, and I was really sad not to love this book…I just didn't. 🙁
3. Veronica Roth's "Allegiant."
OK, I'm pretty sure I technically read this at the very end of last year. But guys…I just really really hated the end of this book. I absolutely loved Divergent! It may be my favorite dystopian novel. And from the little I know about Veronica Roth herself, I really like her. She wrote a pep talk for NaNoWriMo that was really helpful for me in November! I hope she writes more books! But, yeah, have I mentioned that I hate this ending?
In 2015 I plan to read "Avatar: The Last Airbender, The Search." It will be my first time to read a graphic novel. But I've been an Avatar fan for a long time, and I'm dying to find out what happened to Zuko's mother!
So…what books did you love and hate this year? What's at the top of your "To Read" list for 2015? And most importantly, what do you like to drink when you read? 😉