Some books are hard to review, because I love them and don't know how to put into words all the reasons why…especially without accidentally spoiling anything! Calculated by Nova McBee is one of those books.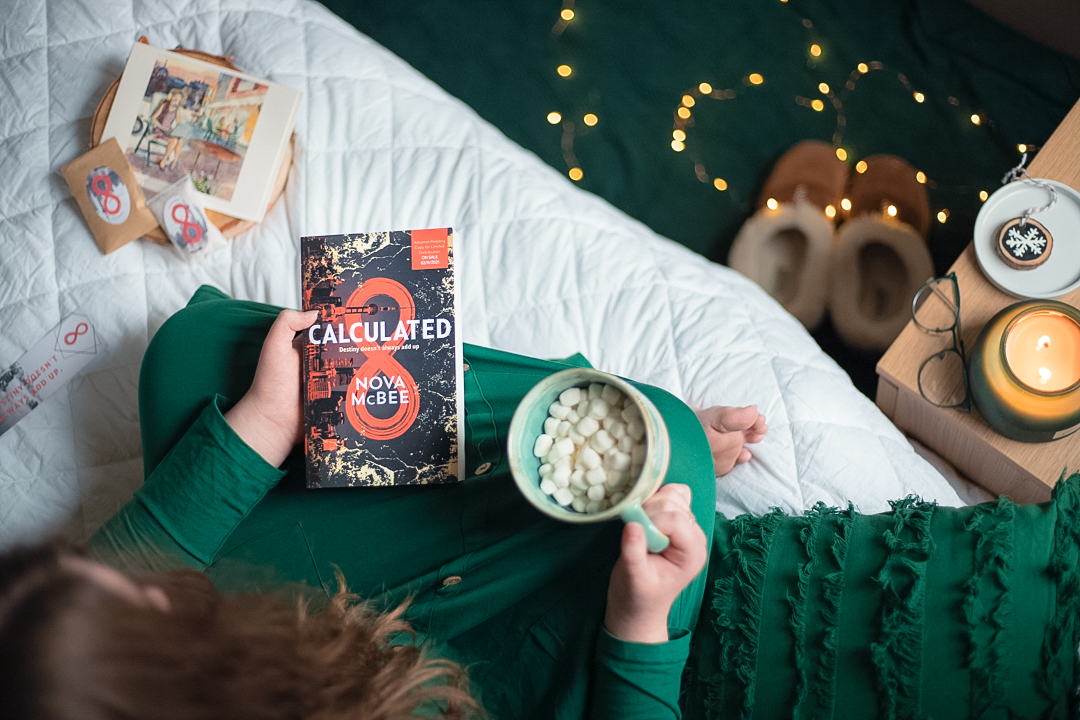 This book was gripping and intense but also full of heart. I couldn't put it down.

Here's a quick synopsis:
Set in Shanghai and Seattle, Calculated is a gritty, modern day blend of the Count of Monte Cristo and Mission Impossible.

She has many names – Octavia, Double 8, Phoenix, Josephine. She's a math prodigy, a calculating genius and everyone wants her.

In seventeen-year-old Jo River's complicated world of numbers, there's no such thing as coincidence. When she is betrayed by someone she loves, kidnapped by the world's most wanted smuggler, and forced to use her talent to shore up a criminal empire, Jo deems her gift a curse—until she meets Red.

Fellow captive and unlikely sage, Red teaches Jo to harness her true potential, so she can do more than just escape. Before he dies, Red reveals a secret about her enemies and makes her vow to right his wrongs. But Jo has a vow of her own.

With help from Chan, a bitter billionaire, and Kai, his off-limits son, Jo rises into a new role, ready to take down those who ruined her life. Until a mathematical error comes back to haunt her with a threat much more dangerous than the criminals on the loose.

To beat the odds, Jo must decide who she really is and if risking everything is worth it.

After all, history is not made—it's calculated.

With themes of revenge and forgiveness, loss and identity, brainpower versus brutality, and the triumph of right over might, it will resonate with readers everywhere.
I've had trouble finishing the books that I've tried to read these past few months. In fact, I've put down nearly all of them except for re-reads or heartwarming middle grade books, but Calculated pulled me in from the first chapter and kept me reading until the very end.
I love that it touches on the very real, and important topic of human trafficking, but without being overly graphic or pain-filled in the way it deals with it.
I also love that while the main character is an extraordinary prodigy with an almost magical gift for numbers, she's still immensely real and relatable, and her voice is engaging. I loved seeing how all the threads of her story came together. While there were some bits that I saw coming, I enjoyed seeing the way that they played out, and this ending was quite satisfying. That said, it also left me anxious to get my hands on book two so I can find out what happens next.
This was a solid five star read for me, and one of my favorite books this year! Thanks to NetGalley for giving me an eARC in exchange for my honest review, and to Nova McBee for gifting me a physical copy (as well as a few beautiful handcrafted goodies, so delightful).