Kingdom of the Wicked by Kerri Maniscalco was a fun, witchy read that kept me turning the pages well past my bedtime! I loved the quick pace, compelling voice, and atmospheric setting!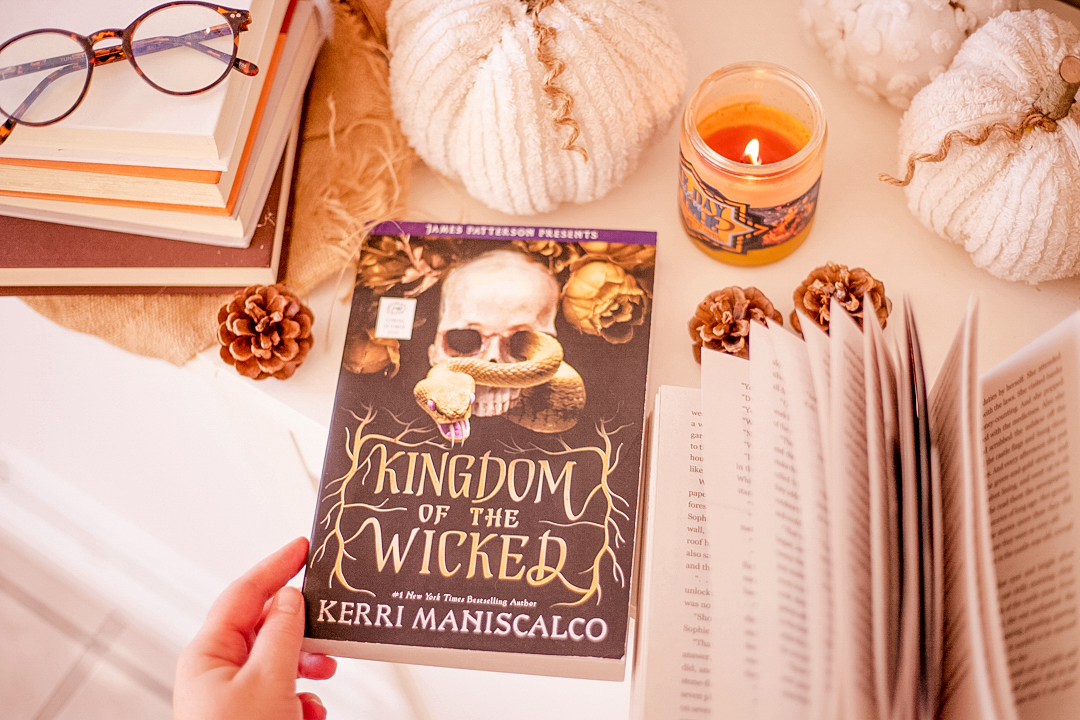 Here's a quick synopsis:
Two sisters.
One brutal murder.
A quest for vengeance that will unleash Hell itself…
And an intoxicating romance.
Emilia and her twin sister Vittoria are streghe – witches who live secretly among humans, avoiding notice and persecution. One night, Vittoria misses dinner service at the family's renowned Sicilian restaurant. Emilia soon finds the body of her beloved twin…desecrated beyond belief. Devastated, Emilia sets out to find her sister's killer and to seek vengeance at any cost-even if it means using dark magic that's been long forbidden.
Then Emilia meets Wrath, one of the Wicked-princes of Hell she has been warned against in tales since she was a child. Wrath claims to be on Emilia's side, tasked by his master with solving the series of women's murders on the island. But when it comes to the Wicked, nothing is as it seems…

Parts of the book were a tiny bit repetitive and predictable, but overall there was great character development and tons of intrigue. I only read book one of Stalking Jack The Ripper (also by Kerri Maniscalco) and didn't love it, but I enjoyed this a lot more! The ending was intense and I can't wait for book two! I'd recommend it for fans of witchy contemporary books with unique settings, like Wicked Like A Wildfire, and Winterwood. Thanks Jimmy Patterson Books for the free ARC.

Book Review | Kingdom of the Wicked