My girls love sending and receiving their own emails with our Annual Subscription to KidsEmail.org.

What it is: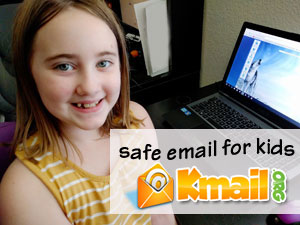 KidsEmail.org is a program designed to give kids a chance to connect with others via email without parents having to worry about their safety! You just set up an email address for your kid and they log in and send and receive mail, but you  get to have control over who they contact (and who contacts them).  There are a bunch of parental controls that you can set for each child such as whether or not you want them to send or receive mail from anyone other than the people on their contact list, if you want your kids to be able to add anyone to their contact list themselves, whether attachments or images are allowed, etc. There seriously wasn't a single safety issue I could think of that you don't have the ability to control. There are also free apps available for apple devices, android devices, and kindle fire devices. Wow I just used the word devices a lot! I feel like I should talk about literary devices now. Or coffee devices. Is that a thing? Sorry, I digress.  😉 A few of the other features of KidsEmail.org include optional time restrictions and a GPS tracker with the mobile app that can show you where your kids have been.
How we use it: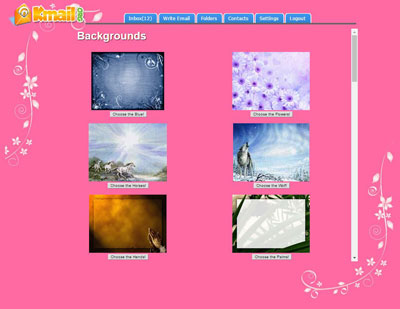 I created an email account for my 9 year old, Artist, selecting the "teen" option which gave her an email address with @kmail  instead of @kidsemail  as well as an older kid look and feel. To start with, I went ahead and turned on most of the safety settings, and then put her dad and myself, my parents, and one friend who also has email as her contacts. She immediately went into her settings and chose a background that she liked, and then started sending a bunch of emails off to everyone.
I also put the app for KidsEmail.org  on her phone, and that quickly became her favorite way to send emails because she could easily attach pictures she took. Soon Boo, who can't read yet, wanted in on the fun too so I set up an account for her, but this time I selected the "very simple" option  that's designed for younger kids and has a simplified layout.
What we think: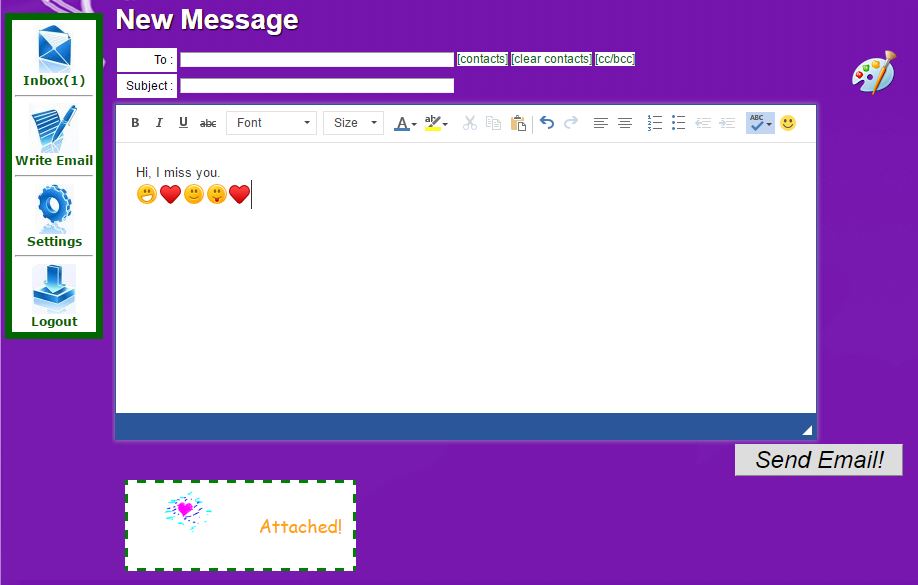 I'd forgotten how much fun it could be just to send and receive emails. Artist thought it was awesome, and I think my parents were rather tickled, too. I love all the security options. After I gave my parents the contact info for my girls, my Mom sent an email from a different address than I'd added to my girls' contacts, and I received a notification that someone was attempting to contact my daughter and then was able to approve the message. I loved the ability to personally determine whether the message was safe! Boo loves that she can attach doodles she creates with their paint feature. Artist is excited that she has a way to get in touch with her friend. And having email addresses for my girls came in handy for me because one of the sites we're using this year for school has an option to send assignments via email. I'm also very happy with the customer service at KidsEmail.org. We ran into a glitch one day and received a very prompt, helpful response! I really love knowing that a company cares about my experience and is happy to help me out if I need them to!
You can try it free to see what you think. I wasn't sure my girls were even old enough to care about having email, but they love it, and I love that I know they're safe, so I imagine that when our Annual Subscription  is up, we'll pay to renew. 🙂
Be sure to check out what other reviewers are saying over at the Homeschool Review Crew link-up!