Hi friends! Today I want to share one of my favorite books, well series actually, that I've read lately. It's called The Lunar Chronicles and if you enjoy YA fantasy with a touch of sci-fi, you should check it out.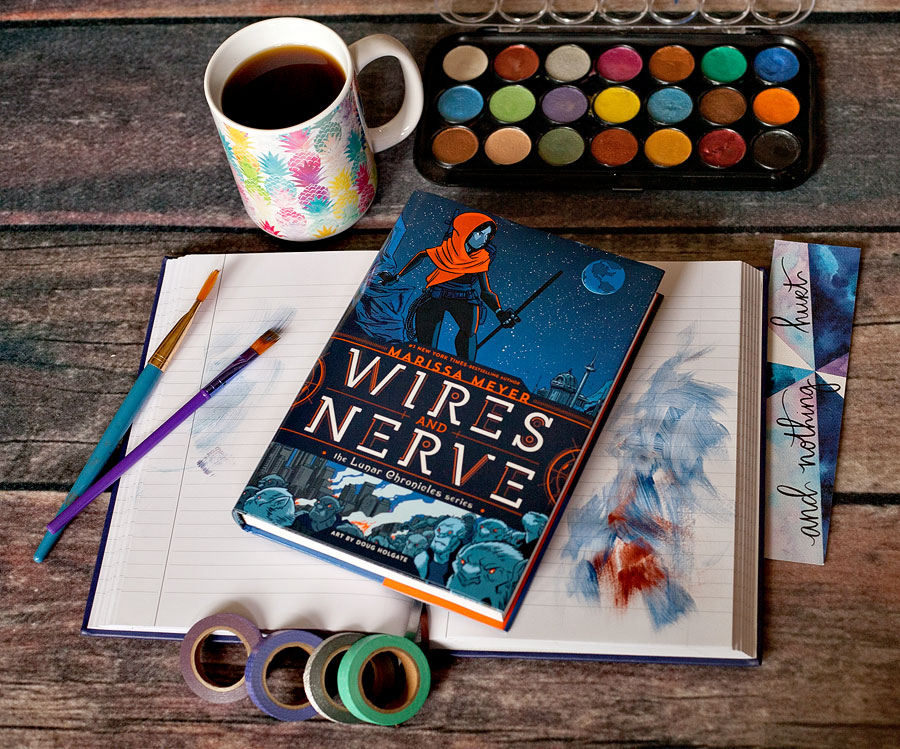 The first book is a futuristic retelling of Cinderella called Cinder, in which Cinderella is a cyborg. I know, it sounds a little strange and I was a bit unsure about it at first, but the book totally sucked me in! Marissa Meyer's writing is so gripping that I couldn't put it down. In the following books in the series we meet creative new versions of Little Red Riding Hood (and the Big Bad Wolf), Rapunzel, Snow White, and the Evil Queen. There's adventure, magic, cool tech, and romance, (but no cringe-worthy bedroom scenes or anything).
The picture above is actually of a graphic novel that came out recently about Iko, an android and friend of Cinder's, that takes us on an adventure she has that isn't in the other books.
I don't want to spoil anything, so I'll just add that this is totally a five star series for me! If you've read it, I'd love to hear what you think! 🙂
Books I Love – Lunar Chronicles!