Over a year ago, I posted about my internal debate regarding wearing makeup. Basically, I was conflicted because when Artist and Boo would ask  me why I was putting on makeup, I didn't have any good answers.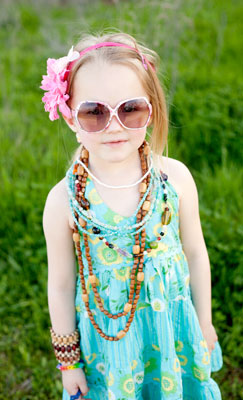 I got a lot of great feedback from you guys, and I think one of the best responses I heard was something along the lines of, "I wear makeup sometimes because I think it's fun, and how I apply my makeup is one of the ways I can be creative and express my personality." I like that a lot. But a year ago I still wasn't quite sure what I wanted to do.
I've ended up wearing makeup maybe a half-dozen times since then. But now I'm thinking I'm going to start wearing it more often…maybe once or twice a week. If I feel like it and have time, of course.
Here's my reasoning…eventually my daughters will go through puberty and they may have times when they have to deal with bad breakouts. If they would like to wear makeup during those times, I don't want to have accidentally made makeup out to be something abnormal or strange so that they would feel in any way ashamed for wanting to wear it.
And if (when they're older) they think makeup is fun and want to express themselves by wearing sparkly eyeshadow or rainbow eyeliner or whatever, they should be able to enjoy that, just like right now we have fun painting our nails and wearing fun jewelry and hair accessories.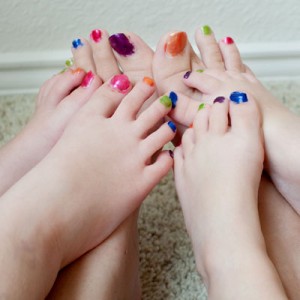 I still definitely don't want to give the impression that you have to wear makeup to look decent. And I will absolutely set the precedent that it's just fine to leave the house without makeup on, because, well I'm simply not a "put on makeup every day" kind of gal.
So anyway, now that I've decided to wear it more…I'm in pretty desperate need for some new makeup. Help me out! What are your favorites? I don't often break out, so I don't need or want a very heavy base. I really like a fairly natural look. And my skin is really sensitive, too. Oh, and it can't cost an arm and a leg, so, yeah, there's that. Any suggestions? Pretty please?!?