Hey guys! So awhile back I had the pleasure of being interviewed by Wren at finchnwren.com where she blogs with her sister…so cool! Wren also introduced me to the Schoolhouse Review Crew which I ended up joining this year thanks to her, so – yayness all around! I love her recent post, "Encouraging Books to Start the New Year."
Anyhoo, Wren was super sweet and answered some interview questions for me. I'm excited to share her answers with you, so here goes! 🙂
1. Tell us a little about yourself in 140 characters or less.
I was amused to find that the Myers-Briggs test described me pretty well! "Loves: people, children, animals, food, clothing." (It forgot to include books.) I'm also a wife, a homeschooling mom, writer, gardener, volunteer.

2. What subject do you most enjoy teaching?
I do love teaching art. And history. If I can combine the two, even better!

3. What's your fall back dinner when you can't think of anything else to make?
Soft tacos. Especially if we have avocados lying around for fresh guacamole!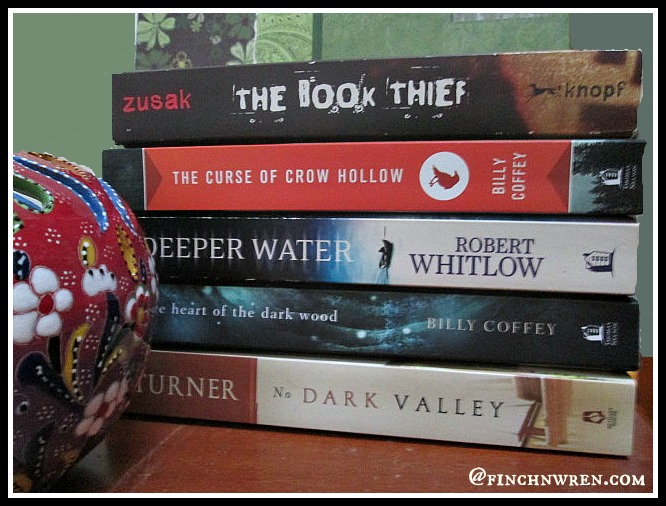 4. If you knew you were about to be stranded on a deserted island and could only take one book with you (other than the Bible), what would it be?
I think I would have to find a water-resistant, solar-powered Kindle. Because there are way too many to list here. But I do have a photo of some of my absolute faves!
(If you find/invent that Kindle, please let me know…I need it, too!!!! 😉 -Heather)
5. What's the hardest room in your house to keep clean?
The bathroom. Does it help explain this if I add that I am the only female in my home?

6. What's your favorite winter themed craft or activity?
I love preparing and sharing with my family treats (remember, the Myers-Briggs?) that we don't have in any other season. Like: hot cocoa with whipped cream; hot tea; meatloaf and mashed potatoes; and so on. You get the picture.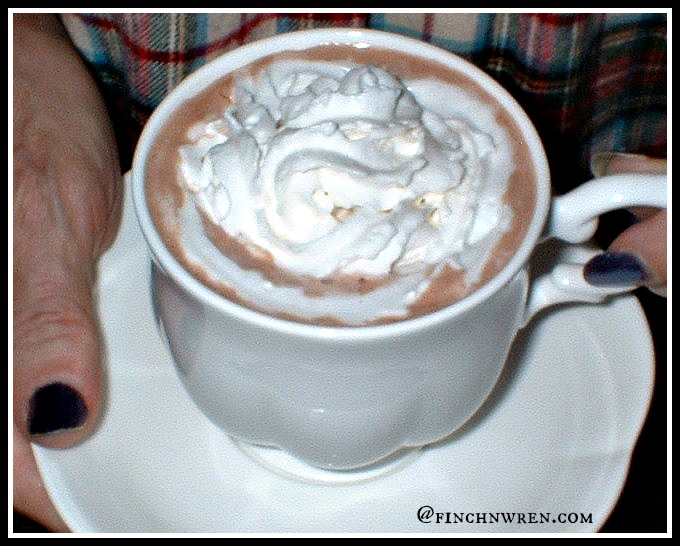 7. Most importantly, how do you like your coffee? (Black, Starbucks Frapp, by the pot, whatever.)
I suppose I am a creature of habit! This will sound complicated, but it's really not.
Every morning I get a cup, add ¾ inch of chocolate soy milk. Then ¾ cup of hot coffee goes on top of that. I finish with ½ inch of Silk French Vanilla Soy Creamer. Ta-da!
Thanks, Wren! That coffee sounds (and looks) AMAZING! I'm definitely going to have to try it as soon as possible! I hope you guys all enjoyed getting to know a smidgen about Wren. She rocks socks! Have a great day, everyone! 😀