Happy December! This is the one time of year I diverge from bookish and writerly posts to share the best hot chocolate recipe I've ever, ever tried!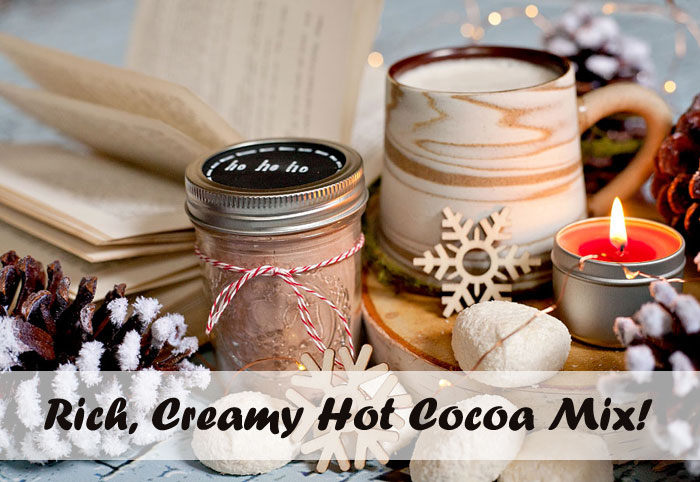 Other than using kcup hot cocoa when I'm feeling really lazy, this is pretty much the only stuff I find worth drinking! And if I manage to be organized enough to make little gifts for neighbors and such, this is what I give! Here's the recipe:
3/4 cup powdered Hershey's Cocoa
1/2 cup powdered milk
2 cups powdered creamer
1 1/2 cups sugar
1/4 teaspoon salt
Combine ingredients and mix well!
I usually double or triple the batch, though, because we drink it like crazy. It makes a great gift, too!
When you're ready to enjoy just add 1/3 cup to 2/3 cup very hot water, stir well an enjoy!