My girls and I were thrilled to receive a free set of the Thin Stix 6pk of Classic Colors from The Pencil Grip, Inc. for us to review. We've had the opportunity to review a few of their other products and loved  them, so we were quite hopeful that we would love these quick drying, solid paint sticks. Let me tell you, we were definitely NOT disappointed. 🙂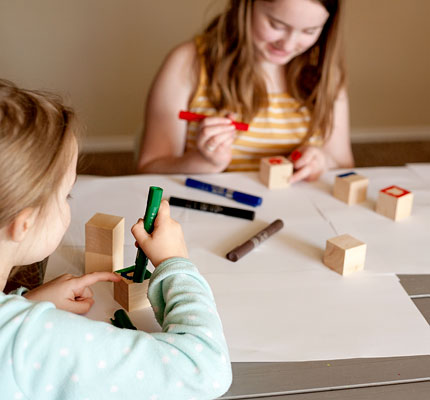 Thin Stix are solid tempera paint sticks a.k.a. the perfect smash up of markers and paint, and they're also thin enough that you can use them for fairly detailed pictures, and even writing words or letters for various projects.
As soon as I received the package, my girls were begging to use them!
I decided to start with a fun project of coloring wooden blocks that my girls could keep on their desks or in their rooms, or to possibly use as a gift for grandparents at some point. I went ahead and put paper beneath the blocks to help with mess, but we actually have had these get on the table and I've been able to wipe it off with a damp rag. I've not yet tested whether they'll come off clothes though, but I always prefer for my girls to wear old clothes when we do art projects anyway (I say – as I look at the pictures from the project and realize that they didn't change clothes this time. I guess it's a good thing this is such a low-mess art supply that they didn't get any on themselves).
The Thin Stix worked perfectly for the project, and my girls had a blast, too!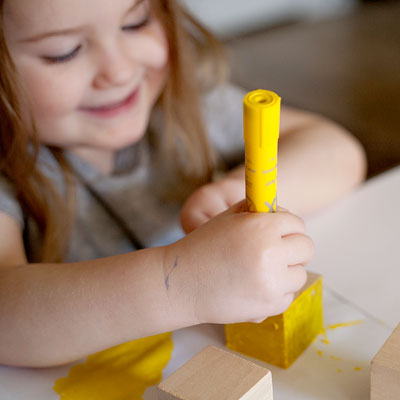 I love how little set-up is required to use these, unlike using actual paints. And they're virtually mess-free, too. Not to mention the quick-dry feature that's totally legit. In fact, when my girls were just pressing lightly it seemed to be almost insta-dry! You can also press harder and then smudge the colors with your fingers, and layer the colors and blend them together which my girls enjoy doing, but even then it only takes about 90 seconds to dry.
I love these for Bible Art Journaling, too. When I apply them lightly, I can see through them plenty well enough to read the text beneath. Using them that way, they don't wrinkle the page at all, and barely bleed through to the other side! When I use the edge, I can carefully write (just not too small of letters), which is a neat feature.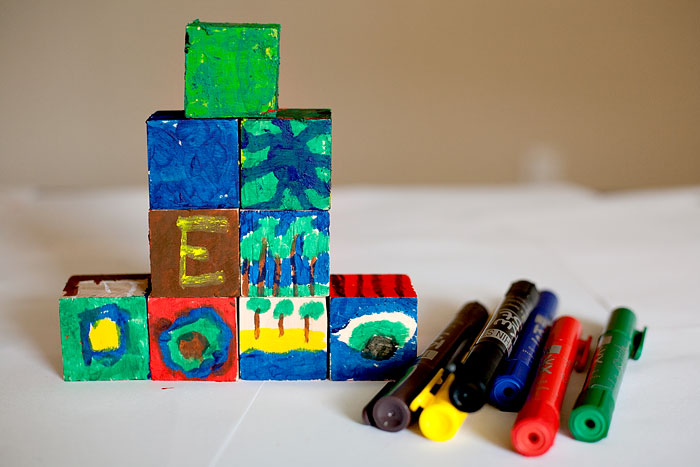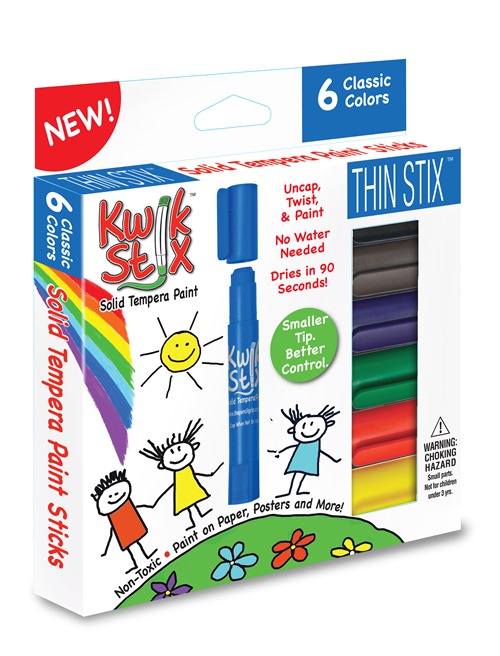 Thin Stix (and other Kwik Stix) are now being sold on toysrus.com. Check out the products here.  Thin Stix also come in Neons and Metalix, a 12 pack with more colors, and a 24 pack with all of the above.
Thin Stix are one of our very favorite art supplies. 😀
Make sure you hop over to the Homeschool Review Crew link up to check out what other reviewers have to say, and to see what sort of fun projects they've come up with, too!

Thin Stix – Art Supplies Review