Oh my goodness, y'all…this book felt like reading all my favorite tropes in one book!!!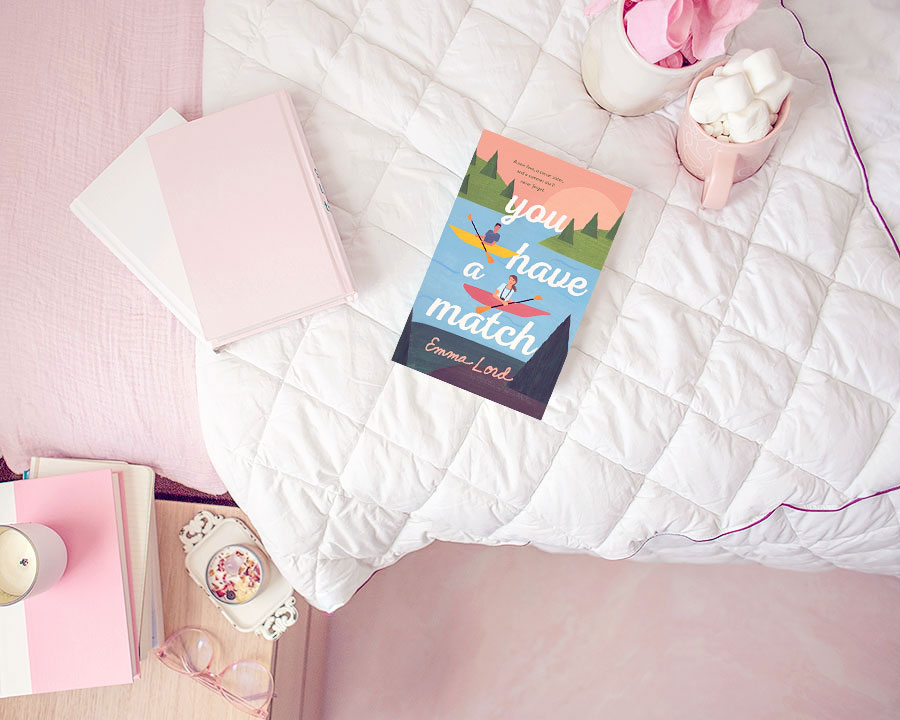 You Have a Match by Emma Lord is a tale of sisters, found family, and my favorite love trope (hint, it's not enemies-to-lovers, but you'll just have to read it to find out).
Here's a quick blurb about it:
"When Abby signs up for a DNA service, it's mainly to give her friend and secret love interest, Leo, a nudge. After all, she knows who she is already: Avid photographer. Injury-prone tree climber. Best friend to Leo and Connie…although ever since the B.E.I. (Big Embarrassing Incident) with Leo, things have been awkward on that front.
But she didn't know she's a younger sister.
When the DNA service reveals Abby has a secret sister, shimmery-haired Instagram star Savannah Tully, it's hard to believe they're from the same planet, never mind the same parents — especially considering Savannah, queen of green smoothies, is only a year and a half older than Abby herself.
The logical course of action? Meet up at summer camp (obviously) and figure out why Abby's parents gave Savvy up for adoption. But there are complications: Savvy is a rigid rule-follower and total narc. Leo is the camp's co-chef, putting Abby's growing feelings for him on blast. And her parents have a secret that threatens to unravel everything.
But part of life is showing up, leaning in, and learning to fit all your awkward pieces together. Because sometimes, the hardest things can also be the best ones."
Emma's debut novel, Tweet Cute, was one of my favorite reads last year, so I was excited about the opportunity to read a free eARC of this one. (Thanks St. Martin's Press and NetGalley.)
I expected to find a cute YA romance, and there was plenty of that to give me all the sappy feels, but more than anything, the story focuses on the two sisters who didn't know about each other. Their journey of finding a sister-relationship with a stranger, and discovering the story of why neither of them knew they had a sister is a roller coaster of emotions, and I loved being along for the ride!!! The main character, Abby, was quirky, brash, awkward, and anxious – and so very relatable. The summer camp setting is totally fun. And the story made my heart break for Abby and her sister. It made me root for love for Abby, cheer her on as she struggled to pursue her passions, and ultimately grin ear-to-ear at the heartwarming conclusion.
It has beautiful diverse representation, from her Filipino best friend, Leo, to her sister who has a girlfriend. And, of course, adoption is a huge part of the story and it's something that I rarely read about.
I think it's my favorite contemporary I've read this year. A total 5 star read. And I'd recommend it for fans of Tweet Cute, Geekerella, P.S. I Like You, and Parent Trap!

You Have a Match | Book Review