I love homeschooling, but when it comes to art, I used to feel like my girls were missing out because I didn't know how to teach them. I was thrilled to to have the opportunity to review the Entire Level III art classes from ArtAchieve that solves this problem for me.

ArtAchieve offers five levels of art classes for beginning to advanced artists. Each of the lessons have PowerPoint and video versions to choose from, so you don't have to have a background in art to be able to teach rich, inspiring art lessons. The videos clearly present the entire lesson to the extent that I can hand my ten year old the supplies, log her in to the lesson, and then walk away. #coffeebreak 😀
Each lesson shares the inspiration behind the art you will be making that day, goals for the lesson, a warm up activity that uses an included printable page,  step-by-step detailed drawing instruction, direction for coloring in the drawing with whichever medium the lesson is featuring, and reflection questions. Each lesson also reminds you of some rules for drawing.  I especially love rule number five, "There is no right or wrong way to draw. One drawing is not better than another. It's just different — because the people who are drawing are different."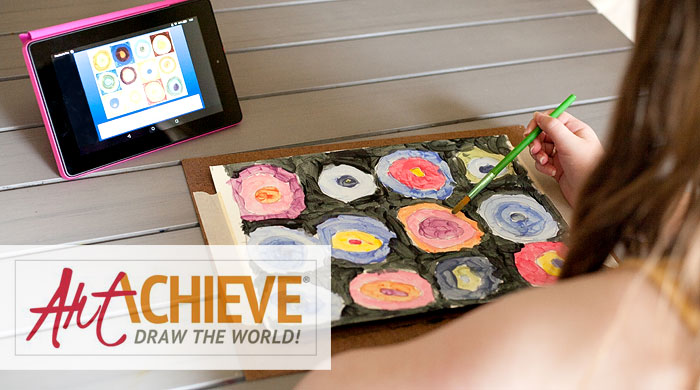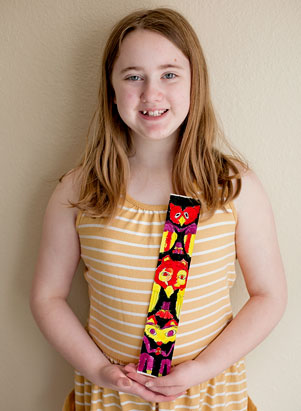 The lesson pages inform you of what supplies are required and approximately how much time the lesson requires to complete – broken down into time to draw and time to color, in case you want to spread the project out over multiple days. The lessons are all inspired from art around the world and each one also includes suggestions for cross-curricular connections in subjects such as geography, social studies, history, literature, music, writing, architecture, science and more.
Evergreen and Boo both LOVED the Entire Level I art classes that we received to review last year. It was their favorite curriculum ever. In fact, it was such a huge hit that we purchased Level II ourselves! After completing the full project for each lesson, Evergreen likes to play the lesson again on a phone or iPad in her room where she does just the drawing portion of it again and again, tweaking different portions to her liking, and then either leaving it as is or coloring it with markers or colored pencils. Her drawing skills have improved a ton through the ArtAchieve lessons. Because it's harder for me to arrange a time when she can paint without her sisters also wanting to, or where she and her sisters all paint and I supervise to make sure there aren't epic messes, her skills with a paintbrush are her least advanced right now. That said, she's gaining skill and confidence with those through the Level III classes, too, whenever as I give her the chance.
The Level III classes are a bit too advanced for Boo who is seven, but Evergreen is ten and had been having a wonderful time with them. She decided to begin with the lesson THE PACIFIC NORTHWEST TOTEM POLE that involved drawing the outline on a long thin strip of watercolor paper and then painting it with acrylic paints. She ended up re-doing the drawing portion about half a dozen times before she felt like she was happy with it, but in the end she was proud of her finished product and said she had a great time making it. This lesson lists a number of selections of Native American literature that tie-in to the class which I thought was really great. It also provides cross-curricular connections for social studies, writing and science.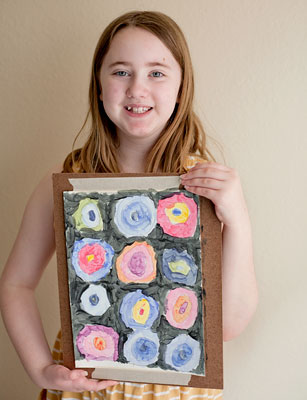 The next lesson she decided to try her hand at was KANDINSKY AND COLOR MIXING. I actually really  wanted to do this one with her, but I didn't have the chance. She said she loved doing it though and would be happy to repeat it with me sometime. Because Kandinsky lived in Germany while the Nazis were rising to power, the cross-curricular connections for this lesson include a number of social studies and language arts options related to WWII. I think this would actually be a nice project to include when covering that era in our history studies.
Evergreen has completed a number of other lessons from the Entire Level III set and really enjoyed each one. I highly recommend ArtAchieve as a wonderful resource for homeschool art classes. Be sure to hop over to the Homeschool Review Crew link-up to see what other reviewers have to say.

Art Achieve – My Favorite Art Lessons For Kids