A few weeks ago Zonderkidz sent me a free copy of The Bible Explorer's Guide by Nancy I. Sanders to review. 🙂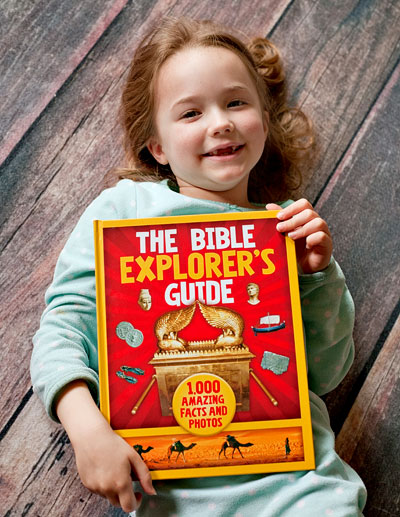 My seven year old, Boo, was so excited about this book that includes 1,000 Amazing Facts And Photos. The second it arrived she gleefully grabbed it and ran off to flip through the pages. With a plethora of pictures on every page, she was absorbed in it for the longest time.
When I got the chance to look through it with her, I discovered there were all kids of facts that even I didn't know. The pictures helped both of us get a better feel for the setting of many of the stories in the Bible. I was especially intrigued by pictures and descriptions of daily life in Bible times, such as what a typical home was like, and how they pressed olive oil and ground wheat.
Boo loved the pictures of different types of paper, and even pieces of broken pottery that were used to write on, and we had a long discussion about what a great blessing it is that we actually get to each have our own Bibles to read whenever we want.
The pages also include snippets of important moments in the Bible, and often let us know where we can turn in the Bible to read more about it, which was quite helpful.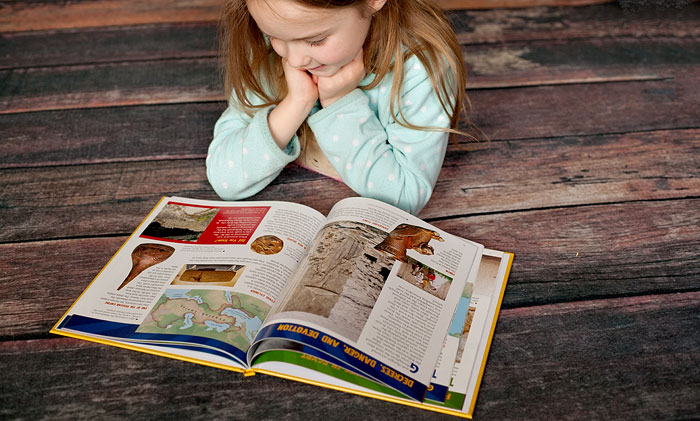 I'm so happy to have this lovely resource. It truly does help the Bible come alive, and gives us lots to talk about together as we peruse all the interesting pictures and learn new facts. Everyone in my family from my three year old to my husband has enjoyed the striking images and thought-provoking information in The Bible Explorer's Guide.

The Bible Explorer's Guide | Book Review