Hello lovelies. Today I'm sharing my thoughts on a recent read, Cinderella is Dead by Kalynn Bayron.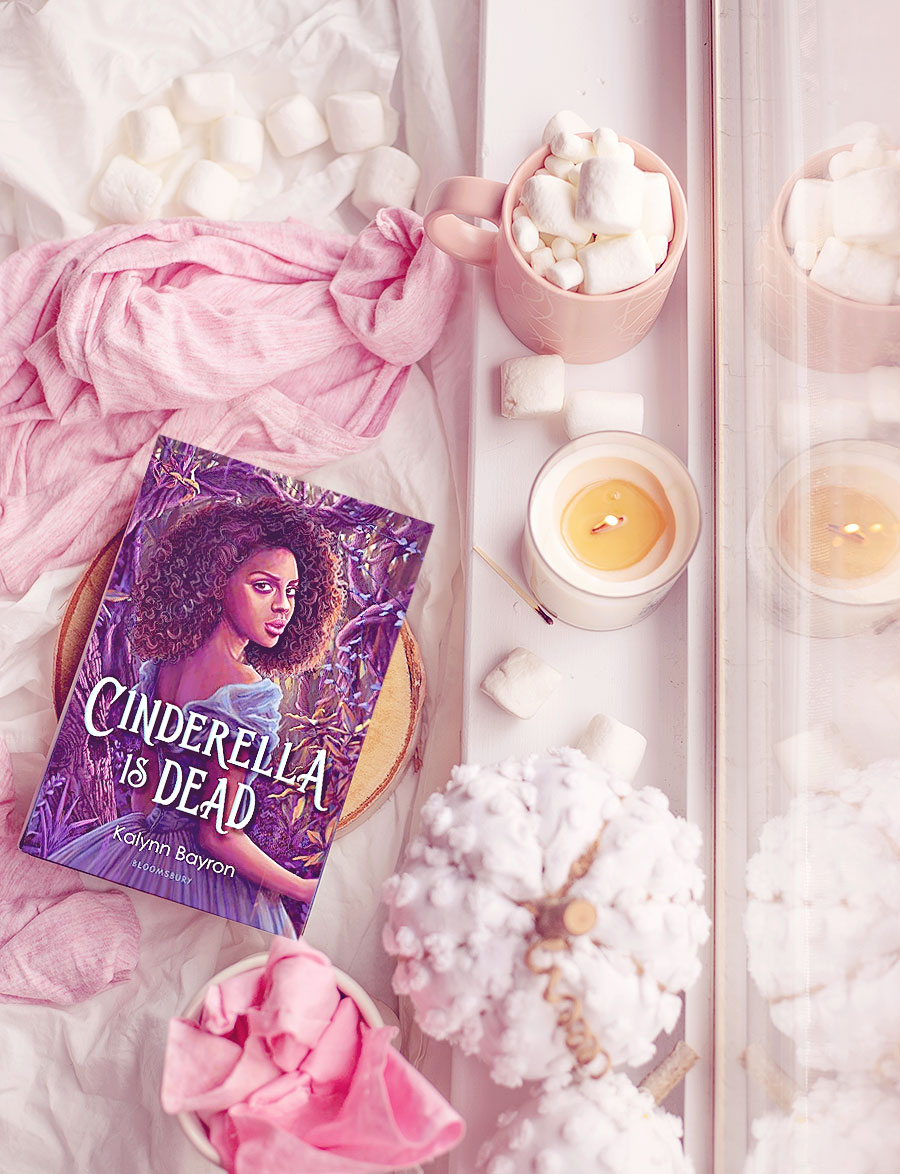 Here's a quick blurb about the book:
"It's 200 years after Cinderella found her prince, but the fairy tale is over. Teen girls are now required to appear at the Annual Ball, where the men of the kingdom select wives based on a girl's display of finery. If a suitable match is not found, the girls not chosen are never heard from again.
Sixteen-year-old Sophia would much rather marry Erin, her childhood best friend, than parade in front of suitors. At the ball, Sophia makes the desperate decision to flee, and finds herself hiding in Cinderella's mausoleum. There, she meets Constance, the last known descendant of Cinderella and her step sisters. Together they vow to bring down the king once and for all–and in the process, they learn that there's more to Cinderella's story than they ever knew . . .
This fresh take on a classic story will make readers question the tales they've been told, and root for girls to break down the constructs of the world around them."
I love the cover (and the UK cover, even more…click here to see it), and I really wanted to love this book…unfortunately I didn't. It's probably about a 2.5 star book for me, though I suppose I'll round up to 3 since that's not an option. I saw this book praised as a book that uses a fantasy world to critique misogyny and homophobia…and it does. BUT, it didn't do much more than that, for me. The pacing was slower than I like, the world-building wasn't the most rich or in-depth, and the characters were on the shallow side.
The two things I struggled with the most were:
1) It felt like everything  (plot, character development, world building, etc.) took a back seat to the story as a platform to bash the aforementioned misogyny and homophobia. I'm all for novels that leave you thinking about issues in the real world, but I want to be so sucked into the story along the way that I get lost in it and can't stop turning the pages.
2) The romance was a love-at-first-sight trope, while also having an almost love triangle drama, and it wasn't for me. I mean, Sophia, who we've just been told is completely in love with Erin, is running for her life, and stops to lust after a total stranger who could be about to try to kill her, for all she knows. I know some people love this trope, but it made me cringe. And it continued for a long time, and never felt believable for me.
I'm sure this book will be a highly enjoyable read for those who just want to read about queer black girls teaming up to overthrow the patriarchy, especially if they enjoy love-at-fist-sight romance. If you've read it, I'd love to hear your thoughts.
{Thank you so much NetGalley and Bloomsbury USA Children's Books for a free eARC to review. }

Book Review | Cinderella is Dead