I absolutely loved Splinters of Scarlet, by Emily Bain Murphy. Here's a quick description:
"Enchantée meets Downton Abbey in this atmospheric YA historical fantasy set in nineteenth-century Denmark, where secrets can kill and magic is a deadly gift.
For Marit Olsen, magic is all about strategy: it flows freely through her blood, but every use leaves behind a deadly, ice-like build-up within her veins called the Firn. Marit knows how dangerous it is to let too much Firn build up—after all, it killed her sister—and she has vowed never to use her thread magic. But when Eve, a fellow orphan whom Marit views like a little sister, is adopted by the wealthy Helene Vestergaard, Marit will do anything to stay by Eve's side. She decides to risk the Firn and uses magic to secure a job as a seamstress in the Vestergaard household.
But Marit has a second, hidden agenda: her father died while working in the Vestergaards' jewel mines—and it might not have been an accident. The closer Marit gets to the truth about the Vestergaard family, the more she realizes she and everyone she's come to love are in danger. When she finds herself in the middle of a treacherous deception that goes all the way up to the king of Denmark, magic may be the only thing that can save her—if it doesn't kill her first."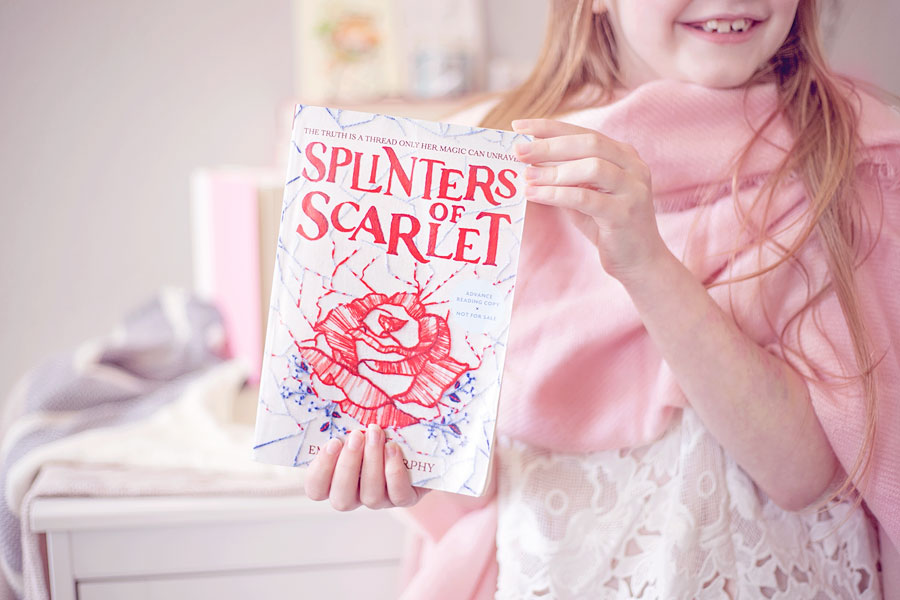 This book!!! Wow. I LOVED Emily's first book (The Disappearances), so I was excited to read this, and it absolutely did not disappoint!!! The unique magical system was PERFECT. The main character's magic allows her to stitch thing up, with just a glance, and the way Emily describes it is utterly enchanting. There are also other characters with magic, each one original and distinctive. The magic flooded the story with whimsy, while making the stakes intense, since the act of using magic eventually kills everyone who uses it, and it absolutely kept me turning pages.
I also loved the rich details of the historical Denmark setting, that were woven in seamlessly without bogging down the story. And as a former dance major, I loved that two of the characters were ballerinas, and the terms used to describe everything they did were perfectly accurate, and dance was described as almost its own kind of magic, which I related to so much.
I loved the themes of found family, and sacrifice, and the writing itself was always lovely without ever being too flowery, or wordy. This one makes it into my top three books that I've read so far this year, and I can't wait for everyone to get a chance to read it! I'd recommend it for fans of Romanov, Woven in Midnight, and Everless, plus anyone who loves unique magic, and found families.
Thank you so much, NetGalley, for the free ebook to review.

Book Review | Splinters of Scarlet