Written in Starlight by Isabel Ibañez is the follow up to her whimsical, unique debut novel, Woven in Moonlight!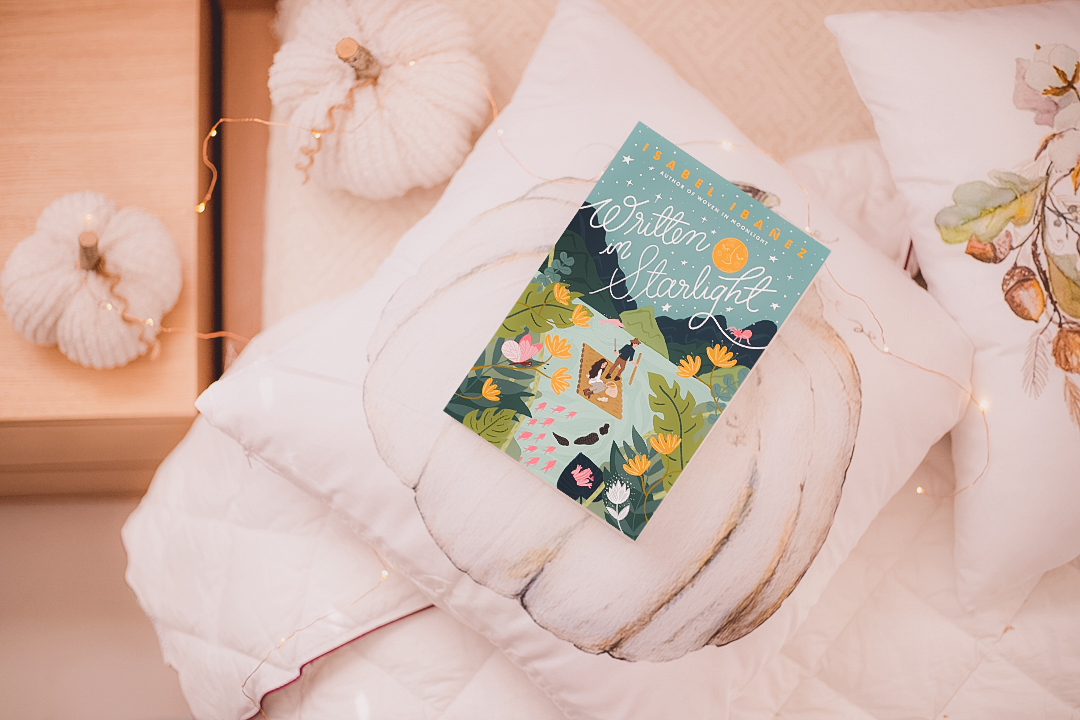 Written in Starlight is a gorgeously written, intense and immersive story! I couldn't stop turning the pages!!!
Set in a lush, dangerous jungle inspired by the Bolivian Amazon where Isabel's dad grew up this book truly transported me! There a bits of magic everywhere, and beauty mixed with danger. I was prepared to hate the main character, Catalina, based on what we knew of her at the end of Woven in Moonlight but I ended up loving her! And I fell in love with this book even more than book one! It's fast paced, while still filled with fantastic world building and wonderfully satisfying character arcs. And it includes my favorite romance trope (but I won't spoil anything by telling you which trope that is.) 🙂
It gave me tons of The Girl Of Fire And Thorns vibes, which makes me soo happy, because that's one of my all-time favorite books. I recommend it for fans of ya fantasy with unique magic systems, survival stories, and diverse reads. Thank you Page Street Publishing and NetGalley for the free copy to review!

Book Review | Written in Starlight