Recommended for You by Laura Silverman is a fun, festive read…especially fans of enemies-to-lovers romance!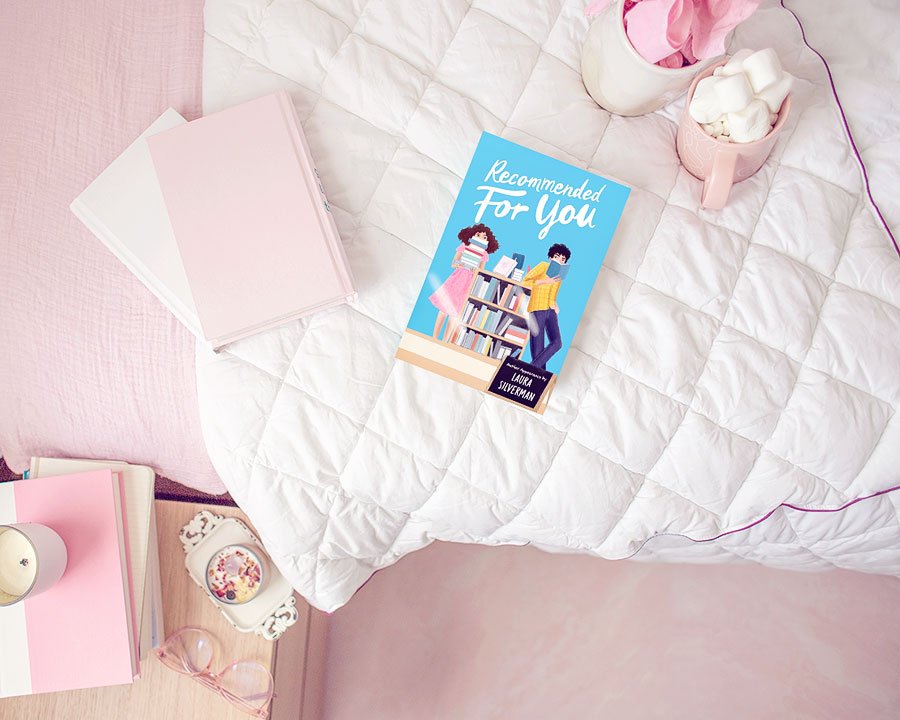 I loved the bookstore setting, and the December time-frame from Hanukkah through Christmas. I always love to read a few holiday books in December and this one would be perfect. That said, I should have paid closer attention to the synopsis, and realized it was going to be hate-to-love…because I'm probably the one person in the world that is usually just super annoyed by all the angst and drama that comes along with that trope.
Which meant that this book was hard for me to get into. It started with the setup that I've seen over and over, and it drives me crazy every time…the MC decides a guy is her enemy, from their first interaction, for no good reason, while also having insta-lust thoughts every time she looks at his lips or smells him, which she's constantly doing. I nearly DNFed. She also continues to antagonize him, because she's pissed that he didn't just laugh off the fact that she was super rude to him, and gets mad that he reciprocates the antagonism. It made me struggle to care about anything that was happening.
Also, for a long time, the fact that it was set at Christmas/Hanukkah time was dampened by the fact that it's from a retail worker "this season sucks" point of view. (The cynicism doesn't last forver, and there is some fun cheer eventually, though.) Still, for awhile, the only redeeming quality, for me, was the fact that it's set largely in a bookstore and the MC is a booknerd.
Once the hate finally begins to turn to friendship I was much more into the book. And I did love that the MC and her love interest are both Jewish, which I don't see represented often. I got caught up in the teens and their plight for awhile, and was really enjoying the holiday vibes, but then it felt like it sort of just…ended. I'd hoped for a greater reward for not giving up when all the "I hate him, but I have a crush on him" drama was driving me crazy. Still, I think this book is probably a phenomenal read for all y'all who, unlike oddball-me, love the trope. It's probably a 3.5 star read for me, overall.
Thanks so much Simon & Schuster and NetGalley for giving me the free eArc to read.

Recommended for You | Book Review