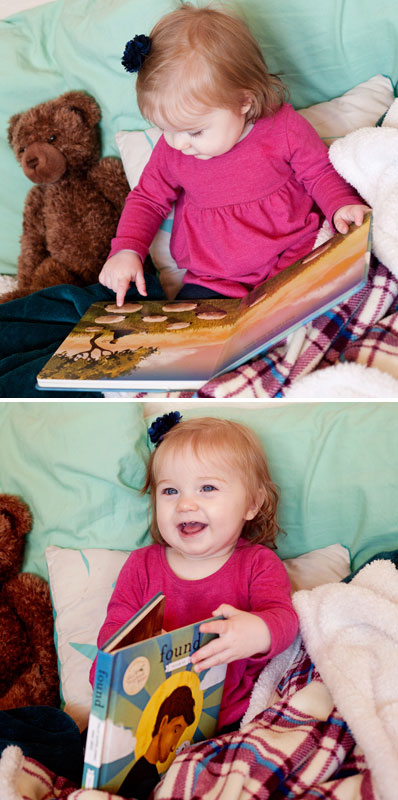 Hello lovelies! I'm so happy today to get to tell you about a new book I just discovered called Found. It's a board book from The Jesus Storybook Bible  brand that Zonderkidz sent me a free copy of to review. I had a feeling we would love it, because as I told you guys last week, we're huge fans of The Jesus Storybook Bible around here. I was right, too, this sweet board book was an instant favorite!
Found, written by Sally Lloyd-Jones and illustrated by Jago, tells the story of the twenty-third Psalm in a way that engages even the littlest of kids. The adorable illustrations of a little lamb and its shepherd are perfect for keeping wiggly toddlers engaged, and the short and sweet story carries a big message about God's great love for us!
I've read it to my little almost  one year old baby girl numerous times, and unlike most board books that make me cringe with their mind-numbing lack of storyline, Found  is a rich, poignant book that I actually wouldn't mind having committed to memory for once.
Baby Apple adores it, too! She loves turning the pages and looking at all the pictures, and don't you dare take it from her, because it is her favorite and she wants to keep it! The only problem with the book is the fact that my three year old also  loves it, and sharing one of your favorite books is hard for itty-bitties people of any age. 😀
This sweet board book has already earned itself a spot on my list of books to give new parents, or to my nieces and nephews for Birthdays or Christmas, or even just because.