Hey guys! Happy April!
As a member of the Schoolhouse Review Crew I was given the super fun opportunity to select three products from the Schoolhouse Store to share with you guys!
The products are available to you guys completely FREE, with absolutely no strings attached! No credit card info to enter or anything! 😀
How fun is that?!?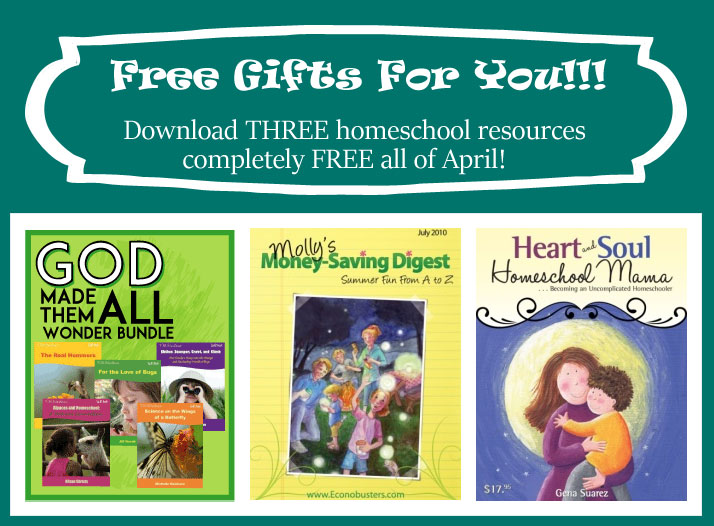 Free gift #1 is the God Made Them All Wonder Bundle! It includes 5 e-books about hummingbirds, bugs, butterflies, creepy crawlies, and alpacas!
Free gift #2 is Heart and Soul Homeschool Mama, which is an e-book written by a homeschool mama of 6 that's full of tips and encouragement.
Free gift #3 is Molly's Money-Saving Digest Summer Fun From A to Z — a super fun digest full of activities, recipes, science experience and more!
Just add any or all of the gifts to your cart and then enter the code HKCREW16. It's good for all of April, but why wait? And if you have friends you think would like any of the products please feel free to share! Have a great day! 🙂
Free Digital Products for YOU!