Hey guys! This morning I have the pleasure of introducing you guys to an awesome friend of mine. Years ago when our oldest kiddos were both less than a year old, we got them together for a playdate, and her little guy became Artist's first friend! 🙂
Helen blogs over at The Family Fuel about homeschooling, and the craziness of life, and running, and stuff. She also created a great resource for DFW area families called DFW Parks & Playgrounds that has tons of reviews of parks with pics and in-depth descriptions!
Anyhoo…here's a little about this fantastic lady!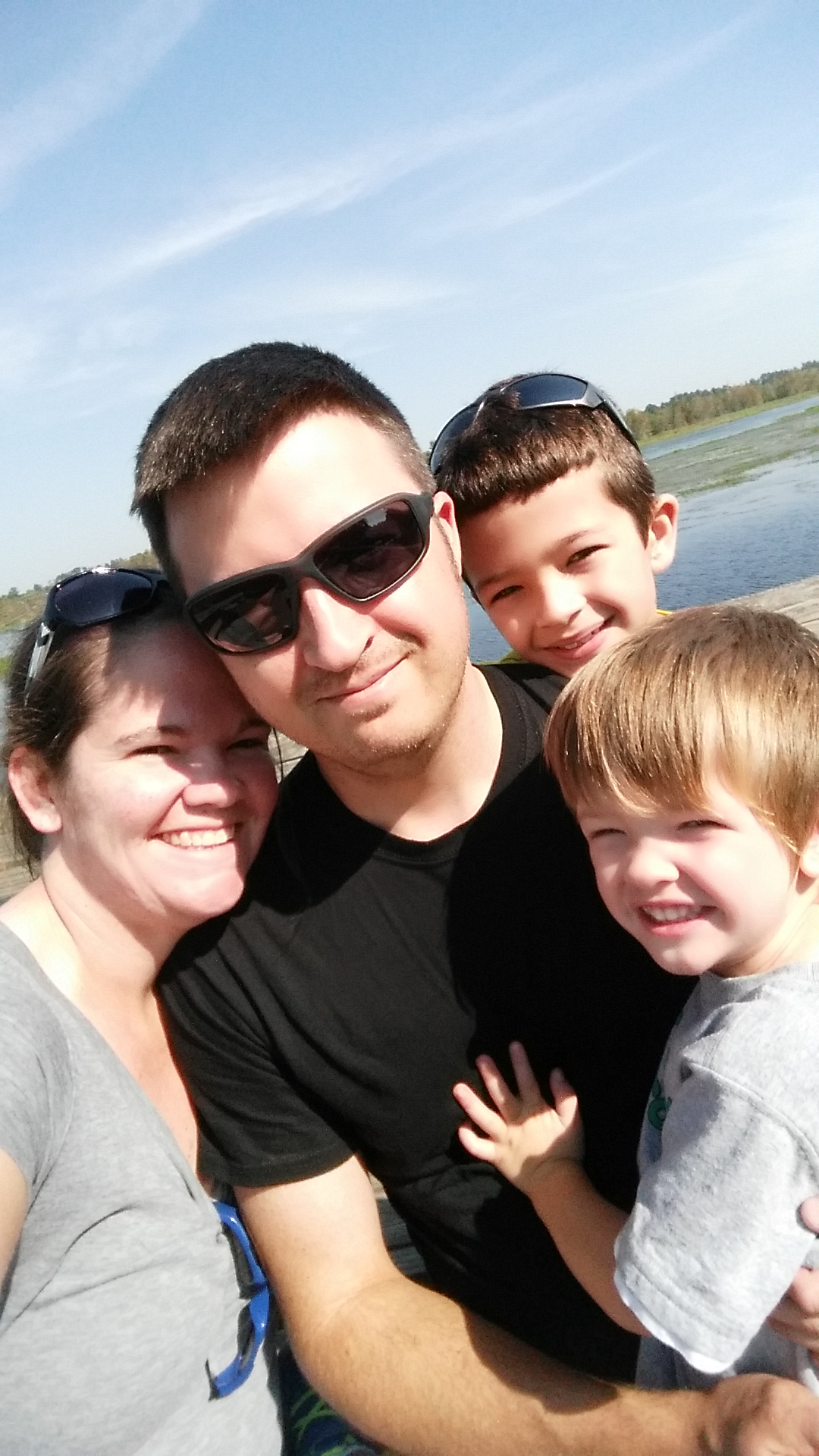 1. Tell us a little about yourself in 140 characters or less (or whatever cause there's no way I have time to count).
I'm married to my college love (we've been together 18 years!). I'm a mom to 2 silly boys (8 & 3), and 2 dogs (they're 17 & 14(ish)!). I never planned to be a homeschool mom, but traditional school was not a good fit for my energetic 8 year old, so here we are. I lean more towards unschooling, partly because I'm lazy & partly because I just think it's fabulous, but I take it all on a day-to-day basis & I'm totally open to changing when things quit working. I'm a Christ-follower & I'm trying my hardest to raise God-fearing boys who have a deep love for Jesus. Life is hard most days, but it's a fabulous blessing every day.
2. What Hogwarts house do you belong in?
I may lose my homeschool mom card for this, but, I've never read Harry Potter or seen the movies. I know, I know, so awful, huh? I did find an online quiz (because those are always so accurate & all), and it said I belong in Ravenclaw. Don't have a clue what that means, but it says "intelligent, witty, & capable" next to it, which is totally true of me.
3. What's your fall back dinner when you can't think of anything else to make?
We are really, really, really bad about dinner around here! I mean, by the time I get home from dragging kids all over the city the very last thing I want to do is make a dinner they're just going to complain about anyway. So, we often eat beans & rice, beans & tortilla chips, peanut butter sandwiches, cereal…
4. What's your favorite "educational field trip" to take? (Obviously anything can be educational) 😀
We love field trips! My favorite is probably camping, or just spending a day at the park/on the trails. Being outside is so peaceful & there is so much to learn through simple observation! Plus, there are no video games, less fighting, and some days we get to play in the mud.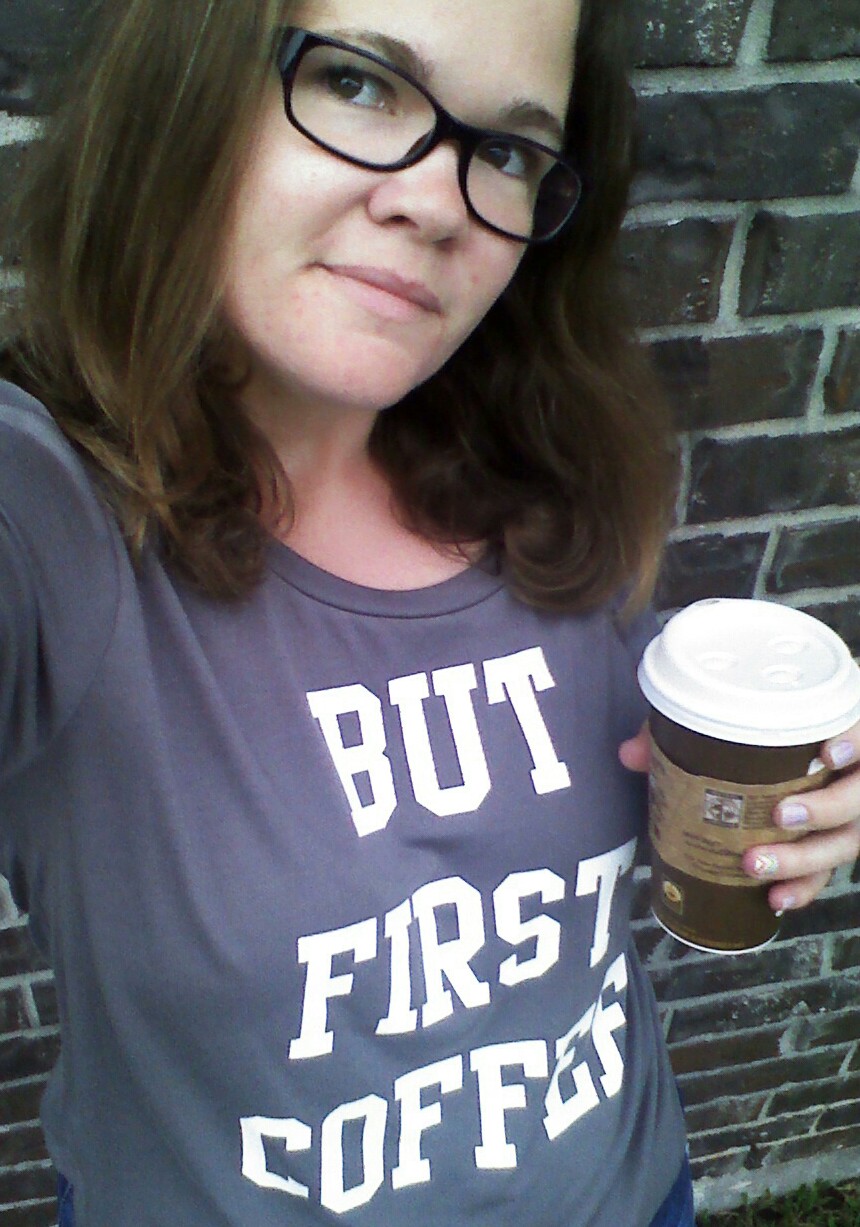 5. What's the hardest room in your house to keep clean?
My kitchen is never clean. Like, ever. We are ALL here (even the hubby, who works from home) for pretty much every meal & every snack, so there are always dirty dishes, dirty counters, fingerprints all over the fridge, and don't even get me started on the floors.
6. What's your favorite Christmas tradition?
My favorite Christmas tradition is having cake for breakfast. We make a birthday cake for Jesus & waste no time digging in! We sing "Happy Birthday" & sometimes we even add a candle to blow out. Starting Christmas morning remembering WHY we celebrate & not getting completely wrapped up in the presents & Santa is so important to me.
7. Most importantly, how do you like your coffee?
I like my coffee strong, hot, and plentiful! I usually start my first cup of coffee with a little coconut milk in it, then I finish off the pot black.
Isn't she great?!? I love her Xmas morning cake idea! And my kitchen is a wreck right now, probably worse than hers, but I'm telling myself that I'm not alone in it's messiness! Thanks so much, Helen! P.S. If your awesome "coffee" shirt disappears someday, don't come looking here, I won't have stolen it…really. 😉