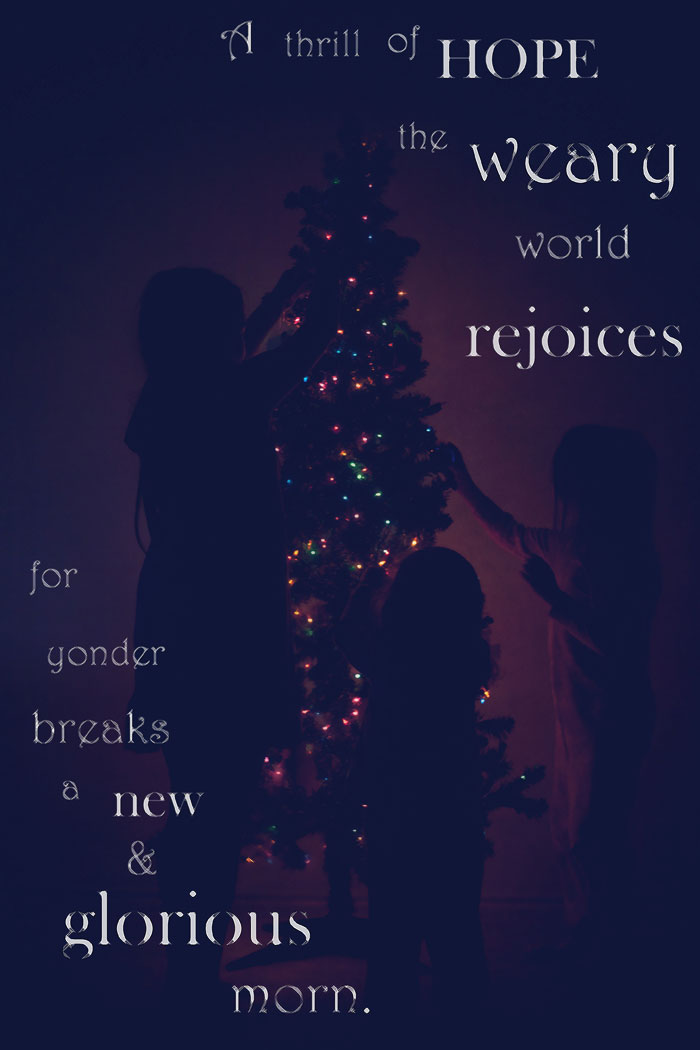 A joyous Christmas Eve, and very merry Christmas to you and yours!!!
During the advent season I feel like, for me anyway, there's sometimes even more weariness  than other times. There's so much hustle and bustle and trying to fit in ALL THE MAGIC and fun times.
And as we look forward to celebrating special days, we especially  miss those who are no longer with us. Our cherished memories are sometimes bittersweet as they include special moments with those we now miss. I know for me, one of my favorite Christmas songs is Sarah McLachlan's  Song for a Winter's Night…but I get all teary eyed every time I hear it (yes, that happens about a million times a day when I'm pregnant, but give me a break). It was my favorite pointe dance that I did at Christmas time in high school with my good friend Alyson, who died tragically days before her high school graduation. Artist's middle name is Alyson in memory of her.   At Christmas, especially, I also remember the precious, beautiful, amazing little four year old girl whose final pictures I took in the hospital in December a few years ago, shortly before she passed away just after Christmas.   I remember the Christmas morning when we announced to our family that Artist was going to be a big sister, and then lost the baby a few weeks later…my first of three miscarriages.
We all have losses, stresses, burdens…weariness. They weave in and out of our joy and celebration. There are seasons of life when some burdens can threaten to cloud out the light. But there's always hope. And even in the midst of this year's  advent season that for me is marked by cheer and love and the miracle of life that I'm blessed to be carrying, there's still the weariness (and pregnancy exhaustion…plus lack of being allowed to drink a dozen cups of coffee a day — what's up with that? ).
But there's something about Christmas Eve! I love pausing just before the long anticipated day, sitting down in a Christmas Eve service and putting my focus back on Emmanuel, God with us… letting His presence fill me again with His thrill of hope.  And then we light candles and sing Silent Night, and for a moment all is calm (maybe just a split second, I mean, there are still the kids, and kids + candles isn't exactly the most peaceful combination). 😉
But despite the necessary  attention to your children's hair and the toddler who wants to touch the flames and the hot wax threatening to spill everywhere…there's just something about the candlelight and the singing. My heart overflows with Heavenly peace…and it's glorious!
As I write this, I'm praying for each of you reading this that today and tomorrow will be filled with love and laughter and peace, and that whatever weariness you are burdened with this year you are able to rejoice…for yonder breaks a new and glorious morn!