Hi friends. Last month, Zonderkidz sent me a free copy of Glimmer And Shine – 365 Devotions To Inspire to review, and I just love it. 🙂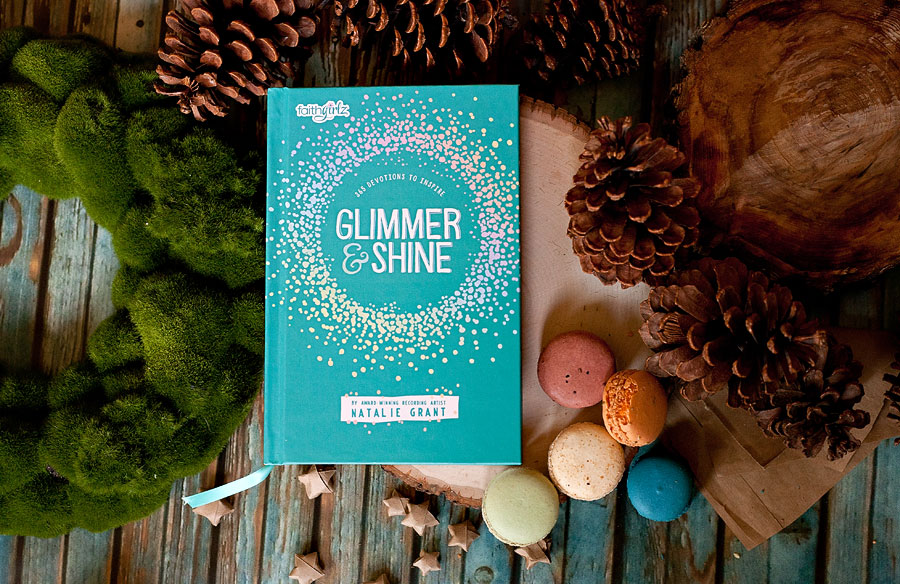 This beautiful devotional is written by Natalie Grant, who in addition to being a multi-Grammy nominated artist and an outspoken advocate for victims of human trafficking (I met her once while photographing an International Justice Mission event, she's so sweet), has three daughters. In every page of this book, it is evident that it is written by someone with a really amazing grasp of what God's word says and what is at the heart of the Bible passages. But even more so, it's clear that this book is written by someone who knows little girls very well. 😀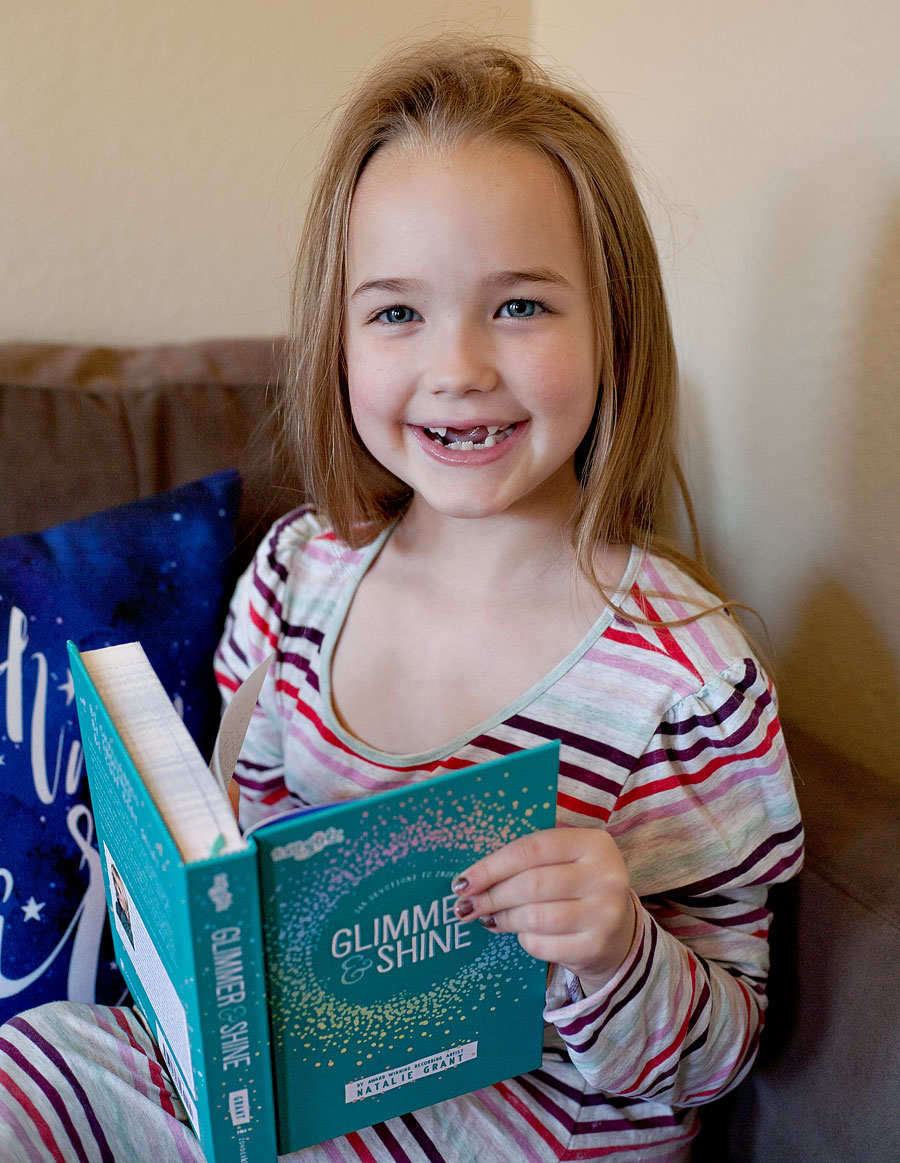 I've been reading this to Boo, who just turned eight. The target age range of the book is eight and up and I feel like that's pretty accurate. If Boo was very much younger I think it might be a little over her head. As is, this is by fart the most mature devotional book I've done with her in that it includes longer and more complicated scripture passages than other books. I'm so impressed that this book strays from typical Bible verses and stories and delves into passages from Leviticus and Deuteronomy and Hosea etc. Sometimes these passages seem obscure at first. As I'm reading them, I sometimes wonder what lesson we're supposed to learn, but then Natalie ends up making a beautiful point that I hadn't ever even thought about when reading those verses.
Each page starts with some Bible verses, followed by a devotional thought, and ends with a short prayer. Weekend pages are the exceptions (assuming you start on a Sunday). On Saturdays your daughter can do a fun little word puzzle or game (crossword puzzle etc.), and then on Sundays there's a thought provoking question with some space for journaling and a lovely picture to color.
Boo and I have been loving Glimmer And Shine  and we definitely recommend it to other girls around her age!
Glimmer And Shine 365 Devotions To Inspire | Review