Hey friends! If you've been here long, you've likely seen me rave about Kwik Stix and Thin Stix by  The Pencil Grip, Inc. and I have to say, the Thin Stix Creativity Pack that I recently received to review is my very favorite product yet! 😀
Thin Stix are solid tempera paint sticks a.k.a. the perfect smash up of markers and paint. They're virtually mess free and they dry in 90 seconds, but the finished effect totally looks like you used paint. The Thin Stix are also thin enough that you can use them for fairly detailed pictures, and even writing words or letters for various projects.
The Thin Stix Creativity Pack is a 24 pack that includes 12 Assorted, 6 Neon and, 6 Metalix colors.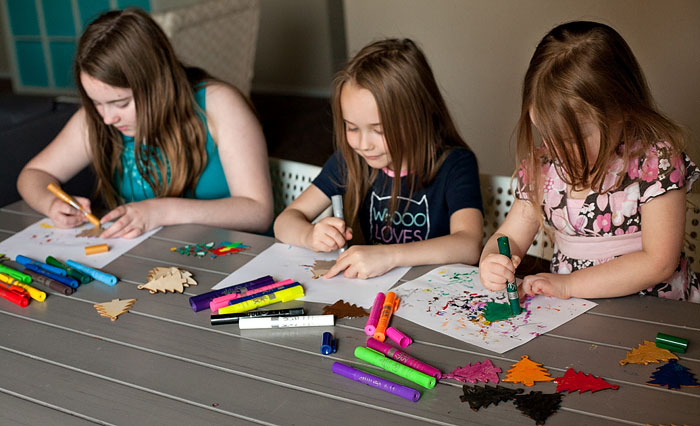 I love the variety in this pack, and so do my girls! I'm always impressed that this one art supply can be a huge hit with all my girls ages three through ten (and actually this time I even let my 18 month old get in on the action because she was loathe to be left out). I love to use these myself for Bible Art Journaling, too. When I apply them lightly, I can see through them plenty well enough to read the text beneath. Using them that way, they don't wrinkle the page at all, and barely bleed through to the other side!
We've used the bold, striking original Thin Stix before and knew that we loved them, but we were excited to try the new varieties too. The Neon Thin Stix are so vivid and fun. Smiles LOVES all things bright and was ecstatic to have these. She also loves that the addition of Neons to this pack gives her TWO yellows to use, because it's her favorite color.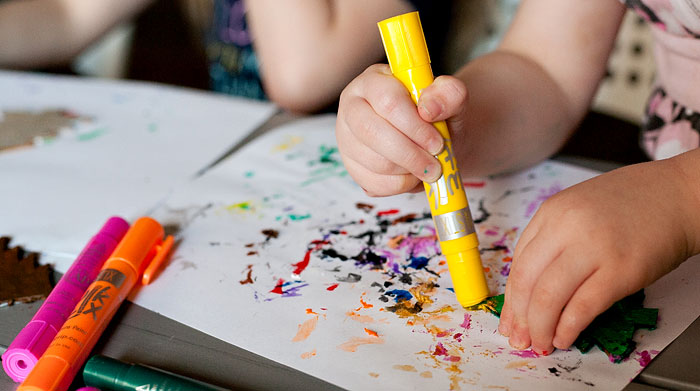 The Metalix are by far my favorite, though (and Evergreen and Boo seemed to gravitate toward them, too). The shiny-sparkly-gorgeousness of them just can't be beat.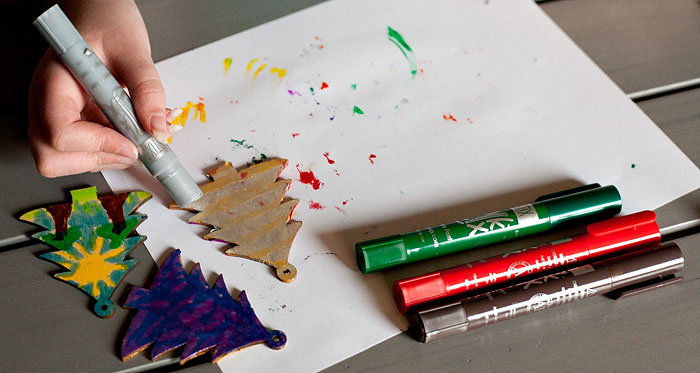 With Christmas just around the corner, I decided to let my girls use the Thin Stix to decorate some wooden ornaments to hang on our tree this year (and probably to include in some gifts, too….Mom if you're reading this please avert your eyes now…actually go back and avert your eyes before the first pic, please.  😉 ).
My girls had the best time working on this project. It's the type of thing I don't usually even attempt because just the idea of trying to supervise three kids with paint and paintbrushes and all the things is too much. And I know that no matter how closely I tried to watch them all, one of them would still spill paint everywhere and another would fling some off her brush and all the water would get knocked over and just all in all there there would inevitably be a giant mess, and likely quite a few accidentally ruined ornaments that ended up in the line of fire of one of the spills and so forth. But coloring ornaments with markers just doesn't have the same kind of effect.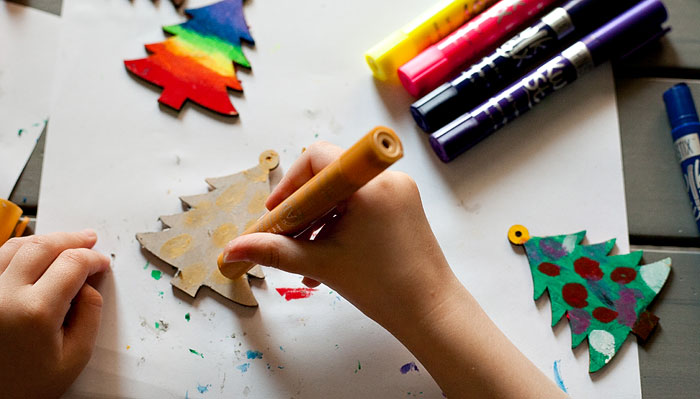 I absolutely love that they were able to make gorgeous ornaments that came out wonderfully without all the chaos and mess of using paint.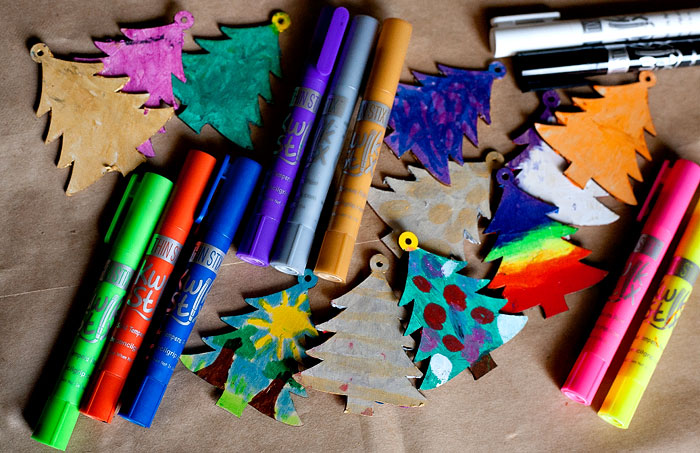 The 24 pack of Thin Stix are available at BJ's Wholesale for the discounted price of $19.99 (regularly priced for $24.99). They can be purchased online here.
Be sure to hop over to the Homeschool Review Crew link-up to see what other reviewers have to say. 

Thin Stix Creativity Pack | Review