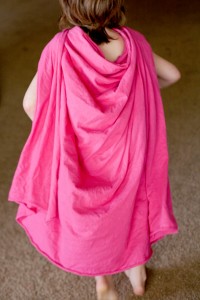 The other day I decided to try to find a few new blogs to follow. I searched for homeschool blogs, but felt like all the ones I found came across a lot like "Seven Secrets of a Highly Organized Super Homeschool Mom!"
Um…no. I didn't want to read tips on how to wake up at the crack of dawn and have an amazingly scheduled day guaranteed to turn my kids into child geniuses.
I also browsed quite a few pins on Pinterest that said something along the lines of "I homeschool, what's your Superpower?" Which was also unhelpful.
I realized that what I really wanted was for some Mom out there to admit that most days feel a lot less like conquering the world with awesome super powers and more like doing your best to scrape up some semblance of teaching the essentials while trying not to pull your hair out during reading lessons, and at the end of the day get the kids tucked in to bed with everyone's sanity in tact!
Misteris said I should just write that blog myself. So…here goes!