I came across a post today that made me chuckle…until I really thought about it.
Someone apparently decided it was high time to point out that there are different types of homeschoolers, and wrote a post entitled, "The 5 Tiers of Homeschooling."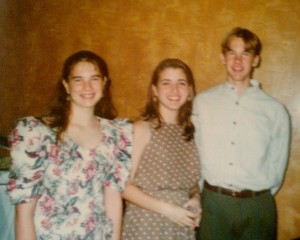 Now, at first glance this seems like a band-wagon I could totally get on board with. After all, I still get a little scared sometimes that if I mention the word "homeschool" to someone, the first image they're going to jump to is girls in ankle length denim skirts with their hair in buns.  Just for fun, I've decided the images for this post (because I have to have images, that's just how I roll) should come from my teenage years. I only occasionally looked anywhere near what I imagine people picture.
Anyway, Homeschoolers are probably as diverse as, well, people. Can we just accept that and move on?
Back to the article. To start with, it's only describing Christian homeschoolers in North America. And I just honestly can't wrap my mind around dividing the already fairly small sub-set of people into five distinct categories. I started to get myself really up in arms, though, when she said, "…while it is possible to marry up or down one tier, marrying up or down two tiers doesn't happen. There are simply too many differences."
That obviously has to be a joke, right? I mean, most homeschoolers I know didn't even marry someone who was homeschooled at all, much less in the same "tier." And that's when I realized what was really bugging me.
There are no tiers.
It's all just made up. A blogger out there came up with these divisions. They're not real, actual things.  And yet the second I read some imaginary divisions I found myself thinking, "Mmm, yeah I mean I suppose I'm sort of a five, with this four quality and that three one, and those other part of how I homeschool would probably be a six or seven…and that friend over there is definitely like a 2.5…"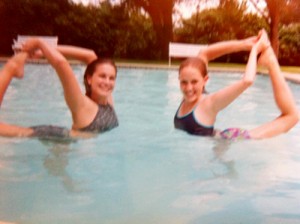 Blech! Just no. There are already so many silly things that can arbitrarily divide us. I want to be a person who focuses on the things we have in common and builds a friendship on that. And the more I think about it, the more I realize just how many imaginary divisions there are. Someone, at some point in time, said, "Here are the important classifications of (insert topic here…parents, political camps, coffee lovers, whatever)."
And we accept this as true. So we try to mash ourselves into those divisions, even though I'm sure very few of us fit any mold perfectly. And if that's not frustrating enough, I'm afraid that all too often we take those divisions, forget that they don't even quite fit us anyway, and use them determine who we will and won't be friends with. (After this post, I'm fairly sure the grammar-nazi people won't be friends with me, just sayin'). 😉
What do you think? Is it helpful to be able to identify with someone, "Oh we're both attachment parenters, that's neat, I just met you but let's be friends!" Or do they drive us apart, "Oh, you don't love coffee, I don't understand you at all, we should never speak again."