Hello lovelies, happy fall!!! My ten-year-old had some happy mail recently from Zonderkidz for us to review.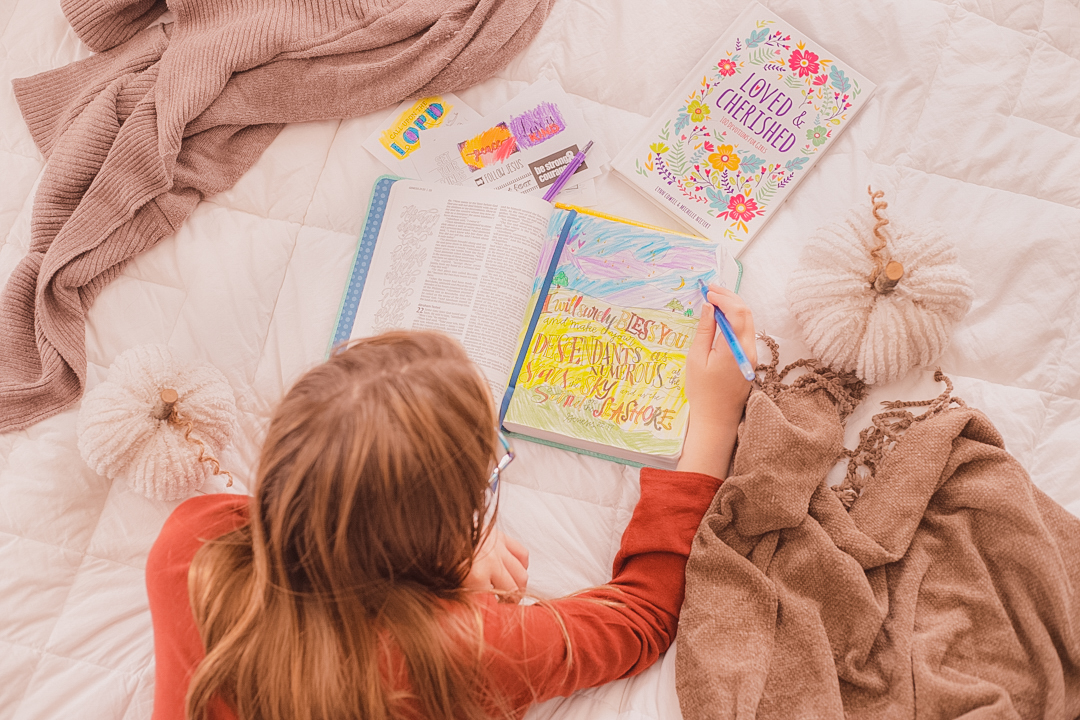 The first item I want to talk about is the NIV, Beautiful Word Coloring Bible for Girls Pencil/Sticker Gift Set.
This gorgeous Bible contains hundreds of detailed illustrations of verses to color on thick paper that prevents bleed through or tearing from colored pencils. Which is fortunate since it's geared towards 8-12 year olds who might now have mastered using a light touch with pencils, so ordinary pages would have a difficult time holding up to their coloring. It also has extra-wide margins with lightly ruled lines for journaling or additional coloring.
The beautiful debossed cover gives it an elegant feel for girls who have grown out of cutesy, little-girl things.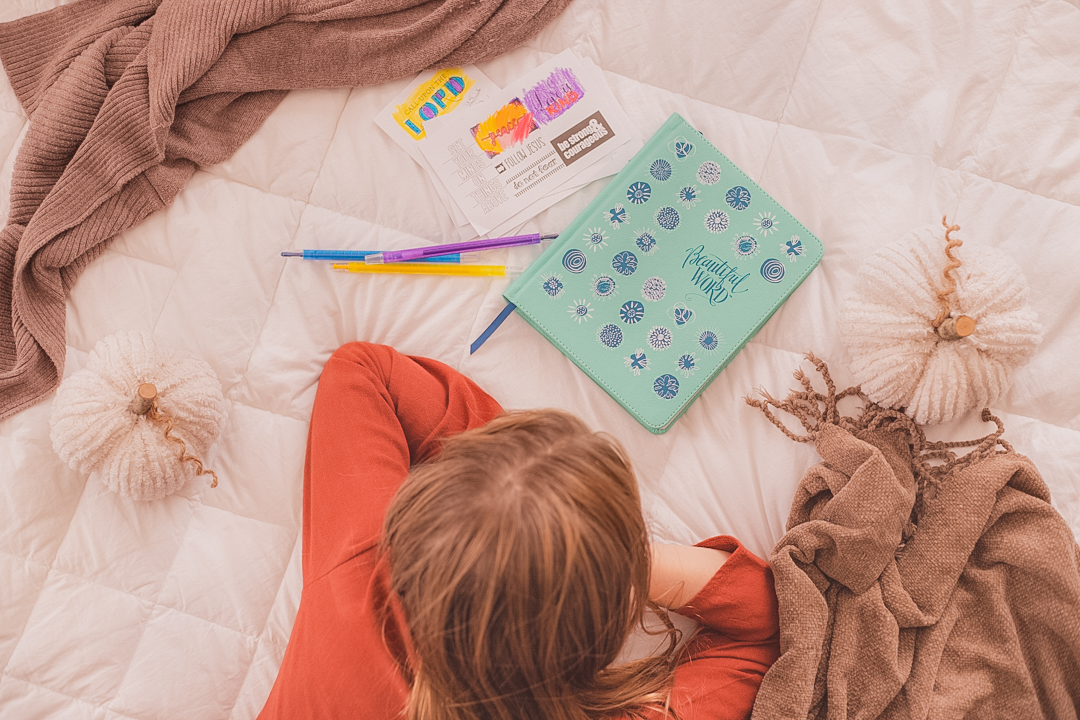 It's a full-text New International Version Bible with lay flat pages and a ribbon bookmark. And this special gift set set came with a few sticker sheets and a set of four colored pencils.
My ten-year-old loves carefully coloring the verses in this Bible. It's one of her favorite ways to relax. What better way to meditate on God's word than to be immersed in a verse while you color, draw and journal?!? I absolutely recommend this as a Christmas gift ! My daughter and I are both very impressed by the quality, and the lovely cover and coloring pages. It's so lovely and feels like the type of thing that should be a special gift.
The other book that we were sent is the beautiful devotional, Loved and Cherished by Lynn Cowell.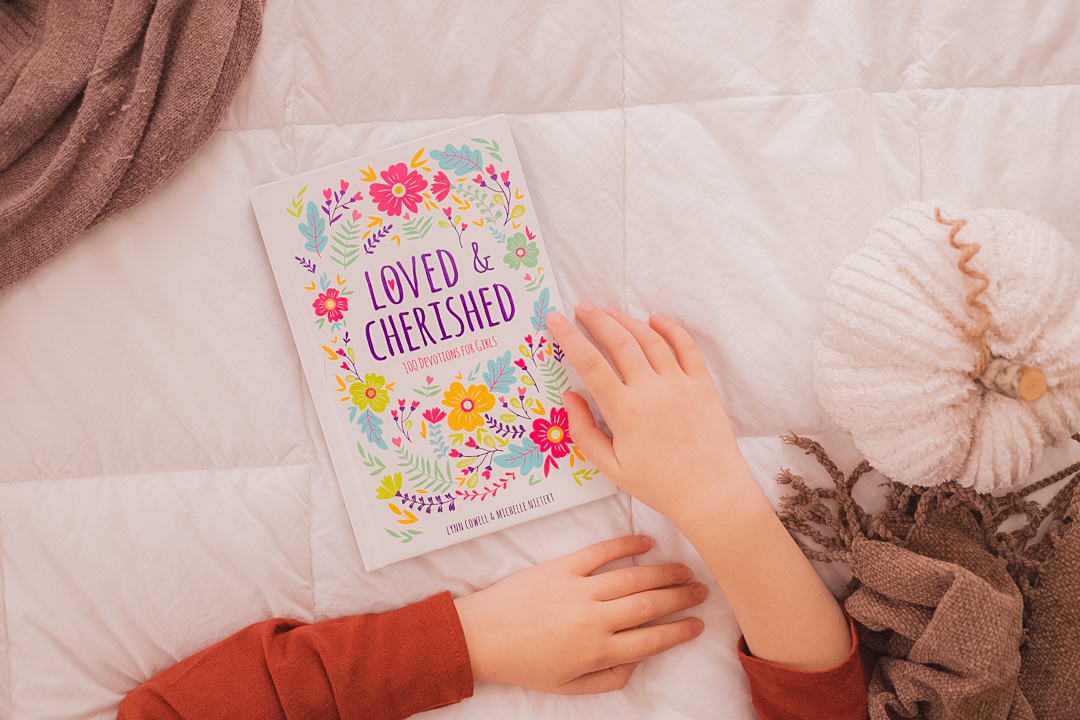 This is such a great devotional. I've been going through each day's readings and tasks with my ten-year-old, and she and I have been memorizing the scriptures together, as well. It's full of exactly the sort of encouragement and affirmation that she needs during the sometimes difficult age of growing from a child to a tween, not to mention dealing with all the uncertainty and stress in the world. I think every 8–12 year old…and probably most grown-ups, could benefit from reading this right now. I highly recommend it.

Book Reviews | Loved and Cherished, and Beautiful Word Coloring Bible for Girls