So, I've been sharing some of our favorite family games recently, and if you're like me, you're probably thinking, "How in the world do they pull of a family game night with a toddler running amok?
Here's my secret — toddler game packs!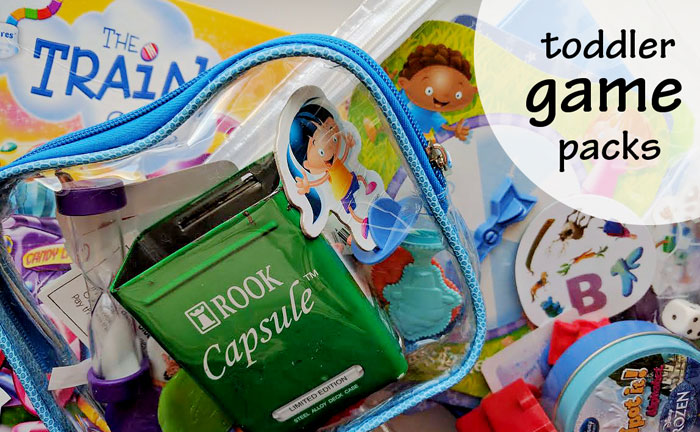 Whenever we pull out a game to play with our older girls, we also grab a pack for Smiles. I took a handful of games that are missing pieces, or that I just never, ever, want to actually play again, (Chutes and Ladders? Shoot me now!) and put them together into zipper bags or the now-empty boxes so that each container has a much greater variety of pieces than any single game did before. Sure, Smiles still sometimes tries to grab the pieces to the game we're playing, but this helps a ton! Usually by the time she's finished exploring all her pieces she's ready to cuddle up on the couch with her favorite blankey and watch a movie.
Plus, this way my kids can't ever ask me to play Monopoly Junior again. Win-win!
I'll share more tips next Mom Hack Monday in 2 weeks – right now I'm alternating with my family fun night ideas. Sign up to subscribe to my posts via e-mail (there's a spot on the right sidebar, or below the post if you're on a mobile device) or follow me on Facebook if you want to be sure to not miss it. 🙂
Mom Hack Monday – Toddler Games