Random Post Alert! My Easter decor is still up.

A week before Easter I took down Christmas and put up Easter.
I don't have any 4th of July decorations, so this may stay up till Halloween.
Unless I have the girls help me make something festive for the 4th…as long as it's also super simple. Or maybe I'll make myself trade out the Easter stuff for some Birthday decorations,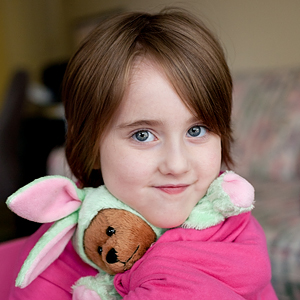 since Artist turns 6 in 9 days. 😀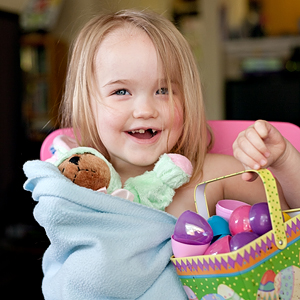 This morning I woke up to the sound of Artist asking "How many days until my Birthday?!?!" Oy to the vey!
I told her we were just going to skip this year cause I'm not ready for her to be 6…but she explained that it doesn't work that way. Apparently  every year after you're born you turn one year older on the exact day you were born.
She also rubbed in the fact that I turned 30 on my last Birthday, and I will turn 31 this year. Thanks, kid. 😛
I know I could just take it down but it's not really at the top of my to do list.
Also, the girls both have clothes to wear, but apparently blankets are more fun (probably because they're easy to ditch for just your skivvies again as soon as I put the camera away).
Well, that's it! Have a great Monday! 😀