Hey friends!
I wanted to share a quick hack for family Easter Egg hunts with multiple kids! Once our second sweetie got old enough to hunt eggs, we wanted to find a way to make sure each kiddo grabbed the same number of eggs from the get-go rather than having to redistribute afterward. We tried putting each girl's initial on the eggs, but the problem there was that you have to pick up the egg and look at it, and if it's not yours, put it back, which isn't really much fun.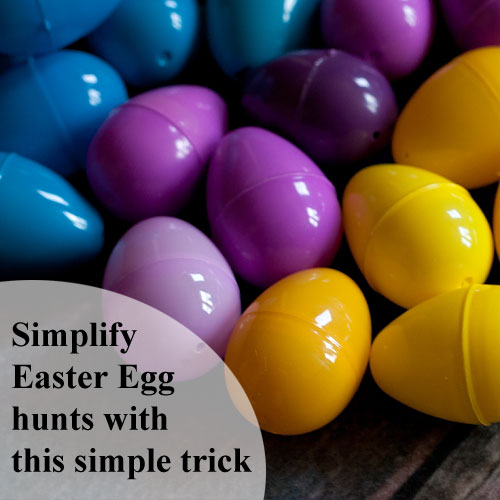 Then we got smart and chose one color for each girl! Now, not only is it simple for each girl to know which eggs she can grab, but it's easy for us to also hide each color egg in varying degrees of difficulty based on who's going to be looking for it!
Do you have any Easter related hacks? I'd love to hear them! 😀
P.S. – You can check out my past Mom Hack Monday posts here. 
Mom Hack Monday — Easter Egg Hunts