Hello lovelies! A few weeks ago Zonderkidz sent me a free copy of the NIrV Once Upon a Time Holy Bible to review.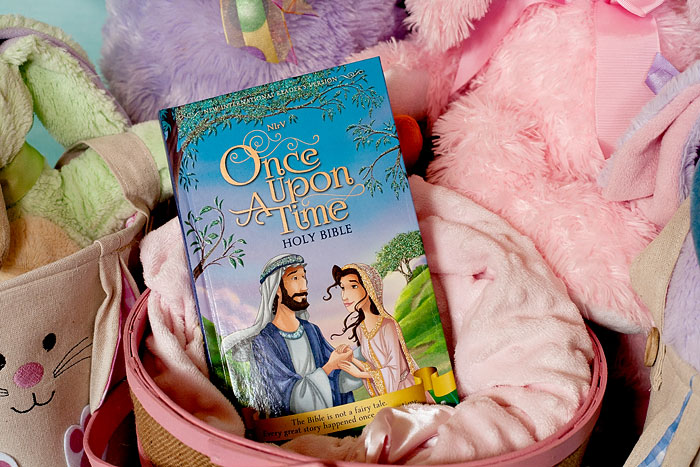 This lovely children's Bible is a full text Bible featuring beautifully illustrated inserts with Bible stories including the story of Ruth, Esther, and of course Jesus' birth and resurrection. This gorgeous hardcover edition features glittery details on the cover illustration that makes it super appealing to my three and seven year old girls!
I wasn't familiar with the New International Reader's Version, and it's not really my favorite ever, but it's definitely more kid-friendly than many versions, so that's a plus. The illustrated stories are fairly short and to the point, which is good for a kid with a short attention span, but not necessarily always very deep or specifically engaging for kids. The highlight of them is really the lovely illustrations that my girls love to look at on their own.
The sort of catch phrase for the Bible is "The Bible is not a fairy tale. Every great story happened once upon a time."  It's a neat way to engage kids who love princess stories, Disney movies, etc. with learning true stories from the Bible. 🙂
I love giving books in Easter baskets, and this is a sweet one to give little girls. If you're interested in more Easter book ideas, check out my reviews of Ready, Set, Find Easter and The Berenstain Bears Easter Fun Sticker And Activity Book. And keep watching for another Easter book review soon.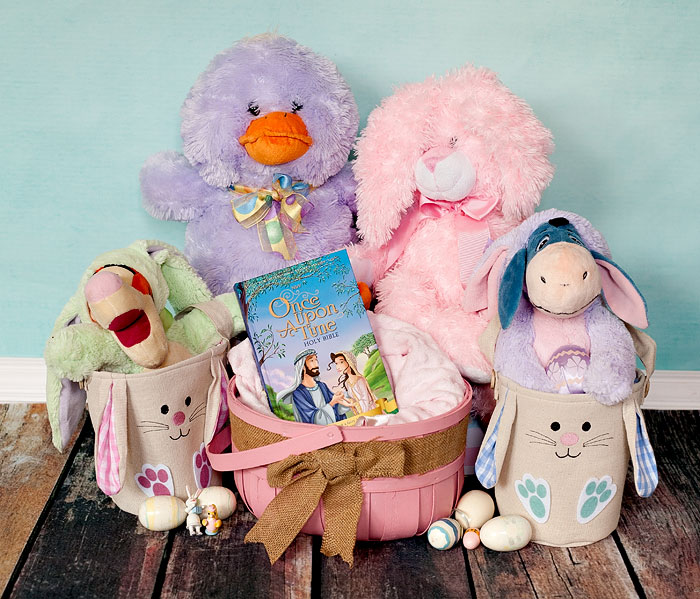 Once Upon A Time – Bible for Kids | Review