You gotta do what you gotta do! Especially when there are pregnancy hormones involved!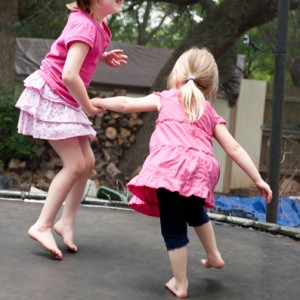 For 30 minutes earlier all I heard was, "Moooooooooom, I'm hungry!" (2 minutes after lunch)
"Moommmyyyyyyy! I want to play a different game!" "MOM! She's rolling her brains!" (Don't ask!!!)
Oh my word!  I COULD.NOT.TAKE another second of it. So like a mature adult, I locked myself in my bedroom for 10 minutes. Seriously.
P.S. Enjoy the random pic…I just can't make myself publish a pic-less post.  😉