Hello lovelies. I'm going to try to do a better job of sharing reviews for books I read on here instead of just on Instagram and Goodreads/Amazon etc. These will probably be short and sweet most of the time, and I'll always try to keep them spoiler-free.
To start with, here are my thoughts on To Best The Boys by Mary Weber.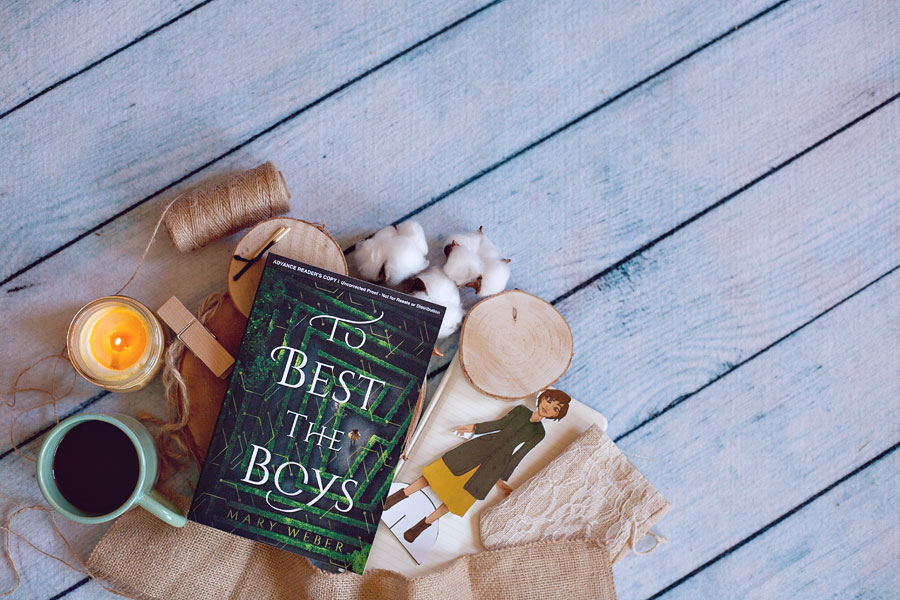 Star Rating: 5
General Thoughts: This is such a lovely girl-power book. I appreciated the fact that Mary praised how strong and capable and intelligent etc. girls are, without tearing down guys in order to do it. Yes, there are some male figures in the book that you hate, but there are also ones who are respectful and kind and compassionate and wonderful, and that meant a lot to me, because I have four girls and I'm all about building up girls and women, but I also have a wonderful husband, and I'm not here for man-hating. There are also two main girls who are both amazing in different ways, and I love that they each get to make the choices that are right for them, and neither is portrayed as any less valid or important. And I loved that we get to see their friendship really shine. I feel like we don't have enough books that feature positive friendships. By the last half of this book I couldn't put it down, so I stayed up way too late last night reading, but it was well worth it!
Hogwarts House I'd put the main character in: Gryffindor
I'd recommend it for fans of: Stalking Jack The Ripper,  and I've heard others say Caraval,  I'll update this post after my oldest daughter who loves Caraval  has read To Best The Boys  so she can let me know if she agrees.
Also, this book doesn't delve into any romantic situations beyond kissing, graphic violence, or strong language so it should be fine for younger YA readers who aren't ready for more mature content.
TO BEST THE BOYS | Book Review