I was thrilled to be able to read an advanced copy of Romanov by Nadine Brandes. The moment I heard about it a magical retelling of Anastasia's story, I was hooked and pre-ordered a copy for myself. For the advanced reading, though I received a complimentary copy of this book. Opinions expressed in this review are completely my own.  🙂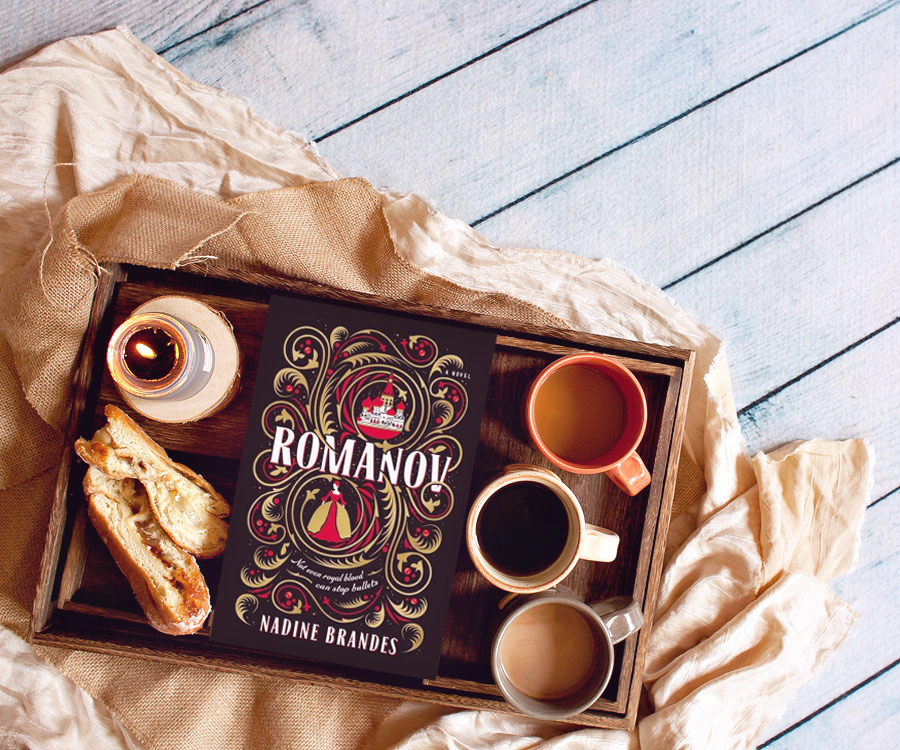 Star Rating: 5
This book is incredibly lovely. The first half of the book with Anastasia (Nastya) and her family coming together during hardship and finding warmth, humor, and love wherever they could, gave me strong Little Women vibes. I was really touched by the bond they shared.
I actually hadn't realized just how much of this story would be focused on the true history of the Romanov family, and as historical novels aren't usually my favorite, I might not have picked up the book if I'd known…but I'm so glad I read it. The characters were richly developed and I felt so attached to each of them. Plus Nadine's writing was so gripping I couldn't put the book down. In fact, I binge-read this one faster than anything else I've picked up this year.
This book definitely gave me ALL THE FEELS and surprised me time and again, even when I thought I knew what was going to happen. I was riveted by the magical element and the fact that it was connected to music, in a way that made me nostalgic for the old Anastasia movie where the music box was so important.
Extra tidbits:
Hogwarts House I'd put the main character in: A mix of Gryffindor and Ravenclaw.
I'd recommend it for fans of:  Sky In The Deep, To Best The Boys, Diary of Anne Frank, and Little Women.
Also, this book doesn't delve into any romantic situations beyond kissing. While there is obviously violence and death, it's not described in a graphic manner, and there's no strong language, so in my opinion it would be fine for younger YA readers who aren't ready for more mature YA content.