Thank you, Sweet Elderly Lady, whom I shall call Sweet!
You came over to our table as you were leaving and spoke to my 8 month old baby, Ice Cream. You told her how sweet and adorable she was! Apparently while I was in the bathroom with Artist, trying to get the ketchup out of her white shirt, 2 other women came by and did the same. Ice Cream is the smiliest baby I have EVER seen! In fact, as much as I love the nickname Boo gave her before she was born, I think from here on out I'm going to refer to her as Smiles!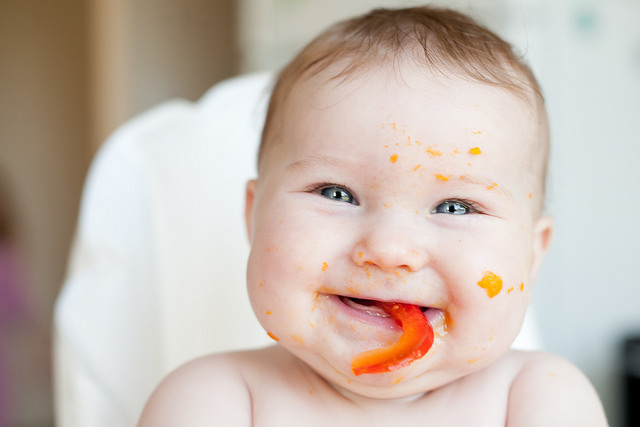 Of course, every Momma loves to hear nice things about her kid! And I love how much joy my baby brings to everyone around her! But that's not the main thing that stuck with me. You, Sweet, opened up a little more than that. You spoke some real words to her, deeper and more personal, honest, and vulnerable than the rest. You told my baby that you were watching her during your whole lunch, and her smiles helped you eat more than you've been able to in a long time.
I loved hearing those words. Partially because one day I want to tell Smiles that from the beginning she was a blessing to people and spread cheer wherever she went. But mostly, I loved them because you inspired me.
My small group was studying about being in tune to God's leading, and one thing that stuck with me was the idea of following your impulses. Those little urges to do something that we (or at least I) generally ignore, either because it seems silly, or would take time, or whatever.
And you, Sweet, gave me a beautiful example of doing something that I might have been worried wouldn't be well received or that might have been considered a little crazy…but being on the receiving end of it, I felt only blessed! So, thank you! Next time I have an impulse to do something nice, I'll try not to let what I'm afraid others might think cause me not to do it! 🙂
To the sweet elderly lady at Black Eyed Pea…