Hello lovelies. Black Château recently send me an advance copy of Wraith Ladies Who Lunch  by Sean Patrick Traver. This book looks like a fun quick read. It's about ghosts and mummies, and specifically a character named Tasenetnethor who was an actual Egyptian. Her mummy is currently on display at the Los Angeles County Museum of Art, and Sean's depiction of her is based off both his research into her real life and her travels as a mummy.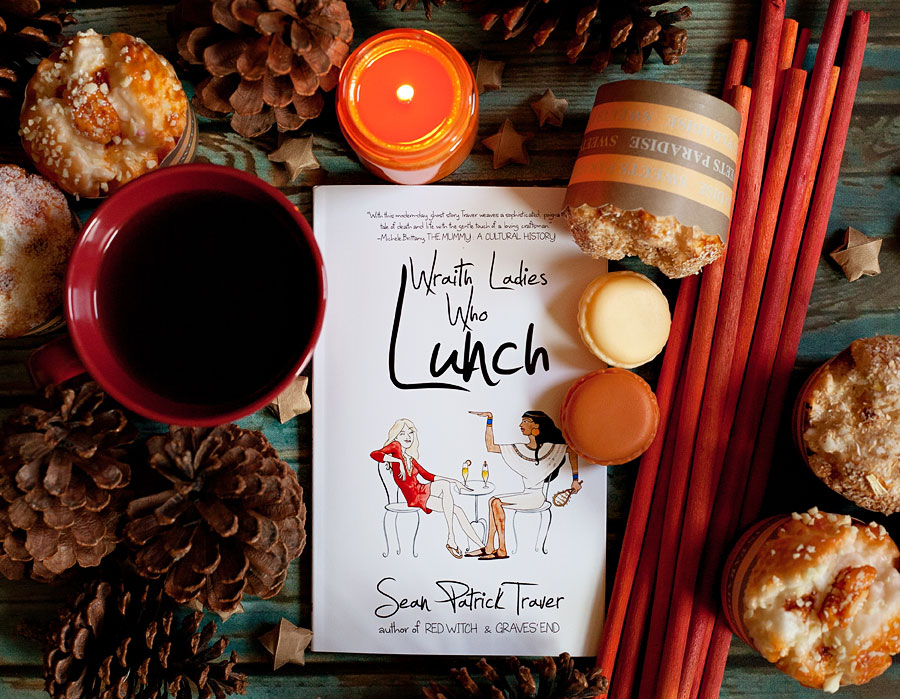 I haven't had a chance to read this yet, but it's not long at all and should be the perfect bite-sized read for when I want to finish a book in one sitting.
The book comes out October 24th, just in time for Halloween, but there's a fun giveaway happening right now! Here's the info I received about it:
"People who enter the giveaway have the chance to win a gift basket with autographed copies of 3 of Sean Patrick Traver's books (Grave's End, Red Witch and Wraith Ladies Who Lunch) along with other gifts.
Second place winners will win 1 of 10 signed copy of Wrath Ladies Who Lunch.
Third place winners will receive 1 of 100 e-book copy of Wraith Ladies Who Lunch.
As you can see we have a lot of prizes."
Awesome, right? Click here to enter the giveaway now!
Wrath Ladies Who Lunch Giveaway