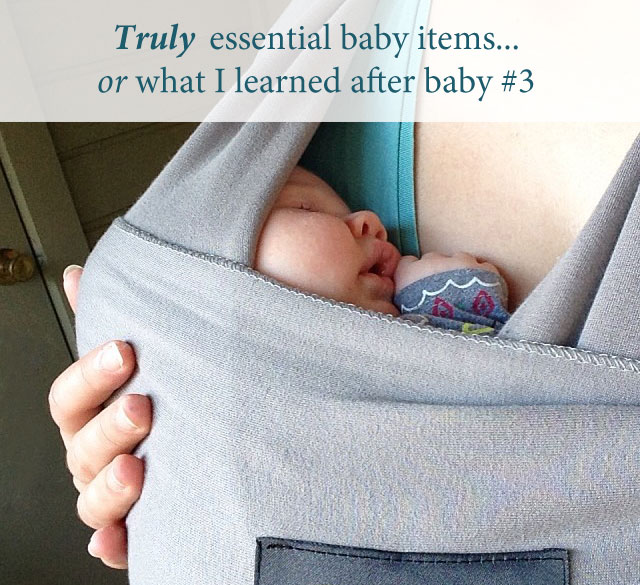 So I was reading an "essential baby items" list the other day, and about half the items on it are things I rarely, if ever, actually  used. I wouldn't call myself a minimalist, but I guess maybe when it comes to baby stuff I'm a bit more "less is more" than some. However, when we were preparing for baby number one, nine years ago, I was most definitely NOT. I mean, at the time I didn't think  I was getting a bunch of unnecessary stuff, but we had a swing and a bouncer and a jumper and a playpen…and the only place Artist wanted to be was in my arms. So…yeah. The one thing I didn't  have was a good carrier for when she was tiny…and that's now number one on my list. Which I shall proceed to write. 😀
1. A  newborn  baby carrier.  By which I mean a wrap, such as a Boba or Moby wrap. I promise  you they're not as difficult to use as they first appear, and there are step by step youtube videos showing you what to do. Once you get the hang of them, wraps are comfy and cozy and your baby can snuggle you all the livelong day while you take your older kids to the park and have both hands free to hold their  hands when you cross the street. Or you can write blog posts, or make dinner, or whatever! Seriously, my Boba wrap was such a lifesaver! I'd even recommend getting two, so you almost  always have one clean. (Unless your baby is a projectile vomiter like Smiles was, then you might need five.) 😉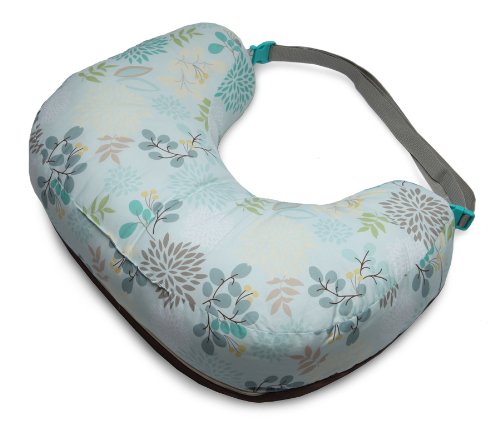 2. A good breastfeeding pillow. This last time around, I used an extra thick  pillow from Boppy, with both soft and firm sides. It was the best nursing pillow I've tried. My only complaint is that it doesn't have a removable cover; you have to wash the whole thing every time it gets dirty…which can be pretty often. I may try to find another pillow this time…or get a second one to have on hand. Either way, some sort of breastfeeding pillow is a necessity…the thicker and more supportive the better!
3. LOTS of waterproof pads. Both for changing diapers and putting under your baby at night. I suppose a 3.5 here is a contoured changing pad, to which you can add a lovely, soft cover and keep on a dresser to function as a nice changing table. However, I only actually used the contoured pad for the first six weeks or so, and then I started keeping a couple waterproof pads in a basket with diapers and wipes and I just grabbed that and changed my wiggly baby on the floor where I didn't have to move her to somewhere safe while I washed my hands afterward.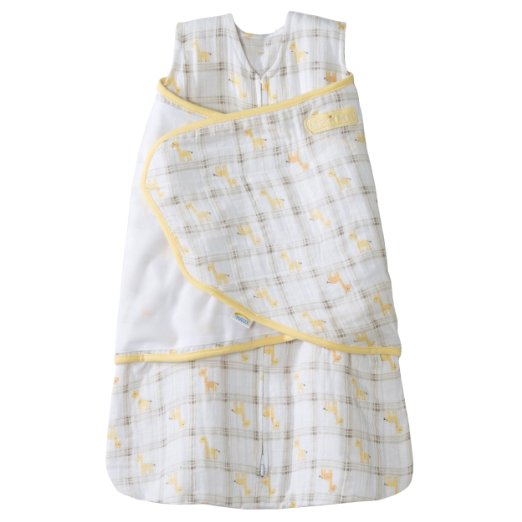 4. A few sleepsack/swaddle blankets. I love the combo ones because they work whether your baby loves being swaddled or, like two of my three, can't stand to have their arms restrained. Either way, it helps keep baby nice and warm, without having to master swaddling your squirmy baby with a regular blanket at four in the morning, when you're going on three hours of sleep and just. can't. even. (Seriously,  save your sanity…I bet you can find these at a consignment store so you don't have to spend too much, and then one of these days, in the wee hours when you're trying to put your newborn back in bed after the ten millionth poop of the night, you'll thank me.)
5. A compact infant bath for sinks. With Artist we had one of those plastic baby bath tubs that you set inside your big bathtub and knelt beside uncomfortably to bathe your baby. Spare yourself. With Smiles we used a Puj Flyte and it was so  much better! We got to bathe her standing beside the sink…our knees thanked us. Plus, when we were done it folded up and fit under the sink. And we could easily take it with us when we went out of town, too. 🙂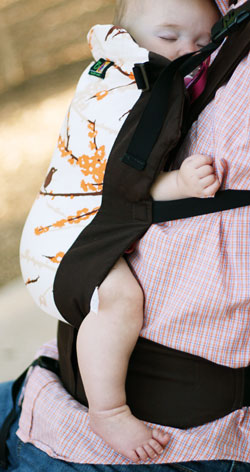 6. A good carrier for older babies. I LOVE my Beco Butterfly. It's pretty, super comfortable, and has an awesome pouchy-ish thing (you love my descriptions, right?) that you can put your baby in before putting her on your back, which made back carries a million times easier for me. Unfortunately, it's not made anymore. 🙁 The Beco Gemini looks pretty awesome with it's forward facing and hip carry options. In doing research to see what's out there these days as far as a good structured soft carrier, I found at least four new carriers that are so awesome I'm tempted to buy another, even though we already have two…so I'm going to stop looking, because I really don't need  any more carriers. (Side note, the pic is of Misteris wearing Boo…how sweet is that? Babywearing Daddies are just the best!)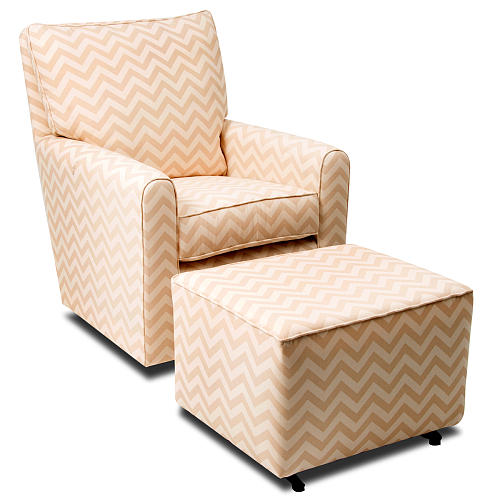 7. A comfortable  glider and ottoman. This would be my one recommended big splurge, if you have the money. If you're anything like me, you'll spend a lot more time rocking your baby than staring at fancy crib bedding with a fancy mobile and matching fancy curtains plus nursery walls painted to match, of course. I mean, well, if you're like me, you'll co-sleep and not even have a crib…or a nursery, but that's beside the point. Just this past year, in anticipation of baby four, we finally decided to indulge in our first truly comfortable glider. I actually still rock Smiles to sleep most nights, so I've already used it a lot, and my only complaint is that we didn't get it sooner!
8. An inexpensive exersaucer. I mean, we never really used this a ton,  so don't spend $100 on one, but once your baby is mobile, sometimes you just really  need her to not be able to go anywhere for a few minutes. An exersaucer did the trick for us. You could use one of those little jumpers that hang from your door frame if you want, they're even cheaper, and technically take up less space, but I didn't want the annoyance of not being able to close the door. So, yeah.
9. A padded high chair/cart cover. For sanitary purposes of course, but mostly so you can put your baby in the high chair at a restaurant before they're technically sitting up so awesomely on their own that they wouldn't ever fling their head back suddenly and bash it on the hard wood. Or maybe that's just me. I mean, wait, not that I would ever do that? Hmm. Anyway, it was a worthwhile purchase for me, but it's obviously not at the top of my list.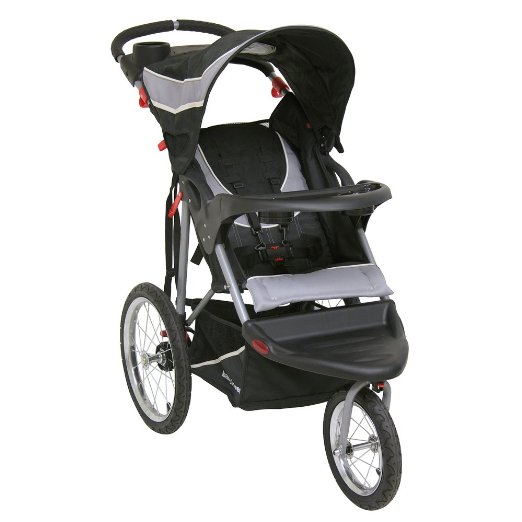 10. A stroller with tall handles. I have no idea why, but our first stroller's handles were too low for me to push comfortably, and I'm 5'3. Since I mostly wear my babies, I didn't rectify the situation until our third baby decided she'd rather see the sights than just my face, as beautiful as my face is. 😉 However, I'd been using the stroller for years, if not for my baby then to at least hold her diaper bag (and anything we purchased) during trips to the mall. I'll probably try to pretend my "baby" is small enough to need a stroller so I can use it to haul my stuff until the youngest is a teenager. Anyway, after literally hours and hours of research, we finally found a stroller that looked worthy of upgrading to. Yes it's a jogging stroller. No, I've not ever jogged with it. I also wear yoga pants every day and never do yoga. Whatever.
BONUS TIP! Buy stock in Hylands Teething Tabs, and invest in a really good vacuum. Also, get a white noise machine. Thank me later. 😀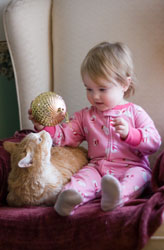 Obviously there are other basic items you'll need that I'm not bothering to list, like clothing, diapers, a diaper bag (or large purse, or backpack, or whatever) with plenty of pockets, Infants' MOTRIN, extra thick burp cloths, some form of simple high chair, waterproof bibs, and lots and lots and lots  of coffee.
One more quick tip, try to resist the urge to buy too many adorable baby outfits.Your baby will inevitably immediately  spit up on your favorite outfit every time you put it on her…until she finally has a giant poop blowout with it on instead, staining it forever. Plus, super cute, super tiny outfits your baby will outgrow in exactly  3.625 weeks are people's favorite thing to give you. We finally got smart this fall and got Smiles a handful of short and long-sleeved onesies with coordinating pants and a couple neutral skirts. Add a jacket for when it's especially cool out and BAM, clothes shopping done! They take up less than one drawer of space, and didn't cost an arm and a leg. Of course for a newborn you'll want plenty of warm, footed jammies, too, especially if you're having a fall or winter baby. I used to add a jacket and some boots over Smiles' jammies and take her out in public looking super cute and staying nice and toasty to boot (no pun intended). 😉
And now for some of the many things we were told we needed that, for us, were seriously not even worth the space they took up or the clutter they added: baby swings, bouncers, vibrating seats, activity gyms, play mats,  Sophie the Giraffe, nursing covers, wipes warmers, taggies, receiving blankets, a Diaper Genie, playpens,  a motion sensor monitor (oh the many near heart attacks it gave us for false alarms), baby powder, baby oil, newborn shoes, a carseat canopy, cheap socks that fall off in less than three seconds (if you must have socks, get good ones), hand mitts, diaper stackers, and parenting books. ESPECIALLY parenting books. Except The Baby Book  by Dr. Sears. You should read that one…because my parenting philosophy (and this one particular book's) is obviously the best. Or I guess you could do your own thing. Whatever. 😉
TRULY essential baby items – or what I learned after 3 babies.