Hello Lovelies. I had the opportunity to read an advance e-copy of Wild and Crooked that I received free from Bloomsbury USA Children's Books, through NetGalley. Here are my thoughts about it…all of which are my own opinions. 🙂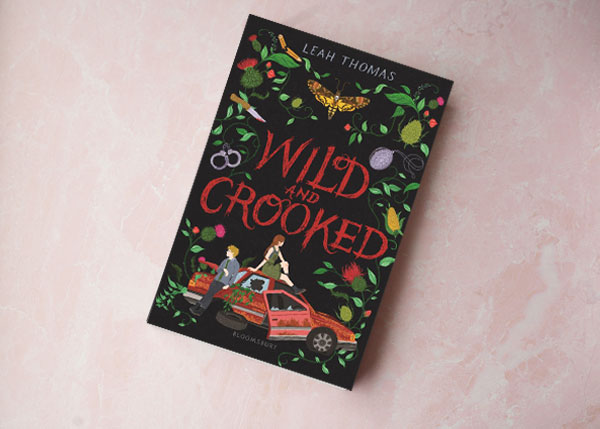 If you're looking for a diverse book, with LGBTQ or disability representation, add this one to your TBR. This story is about friendship, and discovery and doing the right thing when it's rough.
It's NOT about romance. Neither of the main characters are straight. Here's a quote from the book, "Okay, maybe I'm a little gay. But my parents are already gay! And you're gay!"
"You sayin' we're over our quota? Because I don't think that's ever stopped straight people." LOL!  But the book isn't really about that. The boy, Gus, has cerebral palsy, and especially at first it seems like that's a big part of how he sees himself, and thus is a big part of the story, but not the main part of the story. It seems very realistically and respectfully portrayed.
It felt slow to me at the beginning, but most books do.  In fact, a lot of the most raved about books (Six of Crows, and Raven Boys to name a few) felt to me nearly too slow for a large part of the story, for me to get through. I nearly DNFed them both.  There's a bit of a mystery is the second half of the book that I wish had been more of a big deal as far as finding clues and solving it. But overall it was a good story – worth reading. I give it four stars.
Book Review: Wild and Crooked by Leah Thomas