A few weeks ago, Zonderkidz sent me a free copy of The Berenstain Bears Easter Fun Sticker And Activity Book to review.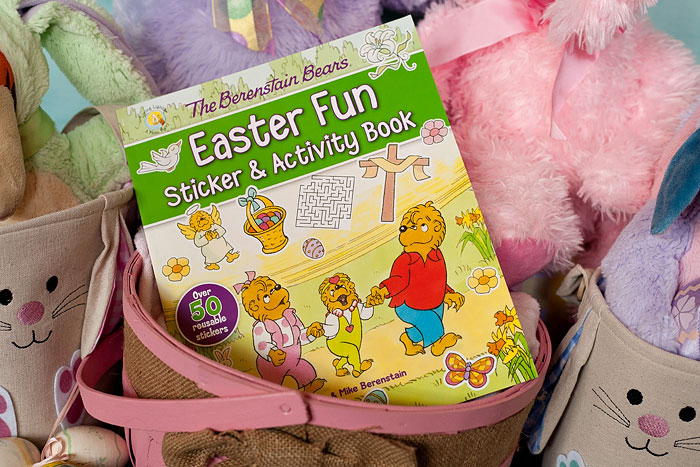 This adorable activity book by Jan & Mike Berenstain includes coloring pages, mazes, crosswords, secret messages and more, plus over fifty reusable stickers. It includes lots of lovely, full color illustrations and repeatedly points to the real reason we celebrate Easter.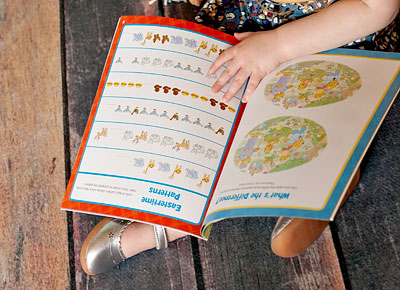 My three year old immediately claimed the book as hers and has LOVED coloring it and using the stickers. It definitely has plenty of fun for ages three and up, but I actually think my seven year old would get the most out of it. Many of the activities seem to be geared for about kindergarten level, as long as an adult is around to read the instructions, but there are also a handful of activities that are for an older child who is a fluent reader, or for you to do with  your younger kiddo.
The Berenstain Bears Easter Fun Sticker And Activity Book is a perfect little book to stick in your kid's Easter basket with a pack of washable markers before you get together with your family for a big Easter lunch so she can sit and color while Great Aunt Sally regales you all with an hour long tale of the charming personalities of each of her fifty cats. 😉
If you'd like ideas for other books that would be great Easter gifts, be sure to check out my review of Ready, Set, Find Easter  and keep an eye out for reviews I'll be posting soon of more lovely Easter books from Zonderkidz that are great for older kids.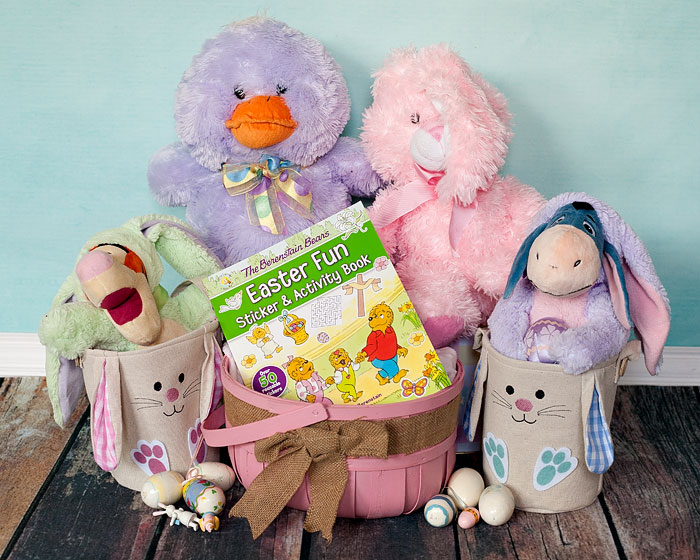 Easter Sticker and Activity Book