A few weeks ago Zonderkidz sent me a free copy of Ready, Set, Find Easter to review, and it's sooo adorable!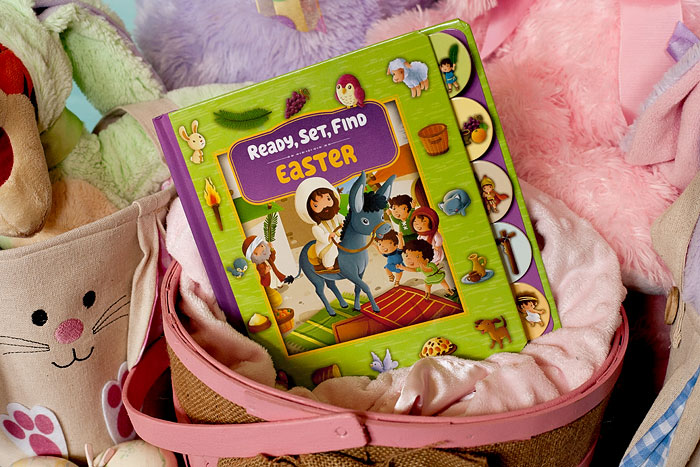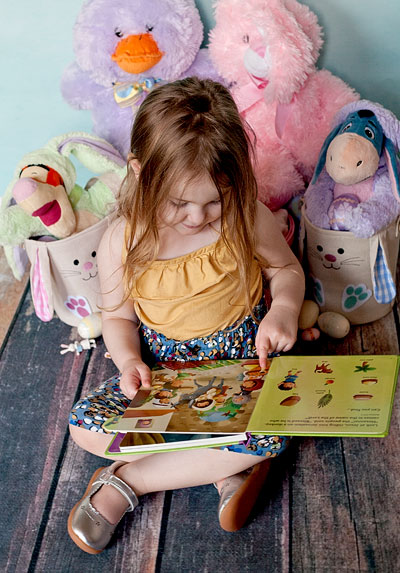 This fun little board book, intended for ages two and up, has "hidden images" to find on each page. Because it's for itty-bitties, the images are actually very easy to find. My three year old, Smiles, LOVES pointing excitedly at all the objects she's supposed to find on the pages. It's nice and bright and durable for my one year old to look at, too.
This book is primarily a book for littles to enjoy looking at as opposed to a storybook, but it does have a Bible verse on each page related to the scene. There are five pages, starting with Palm Sunday and of course ending with the Resurrection. The artwork on each page is colorful and engaging.
I love putting books in my sweeties' Easter baskets, and this is a perfect choice for two to four year olds. 🙂
As I write this, Smiles has been sitting on the couch happily looking at Ready, Set, Find Easter for half an hour. While I really love to read to my girls, honestly sometimes a book that can occupy Smiles without me  for awhile is just the best thing ever.
I'll be sharing some other lovely Easter books from Zonderkidz soon, so be watching for that. I'd love to hear your favorite Easter books, too!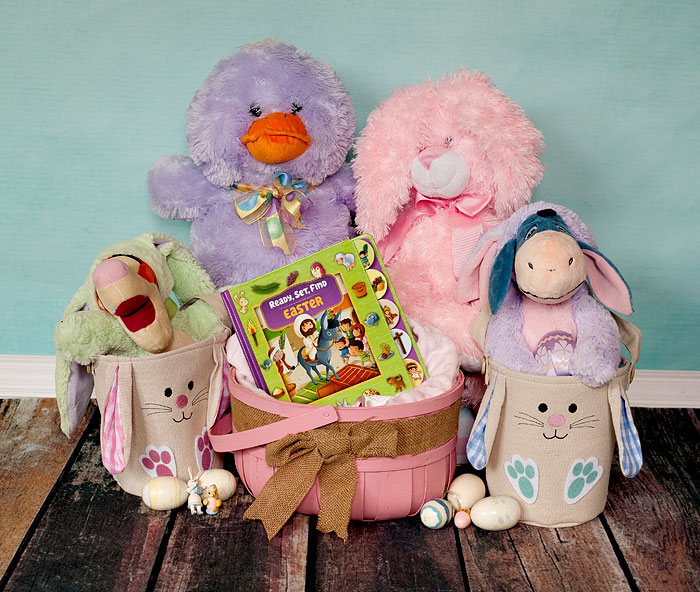 An Easter book for your littlest sweeties!