The Elephant's Girls by Celesta Rimington is a whimsical, wonderful MG. I'm pre-ordering a copy for my ten-year-old elephant loving daughter.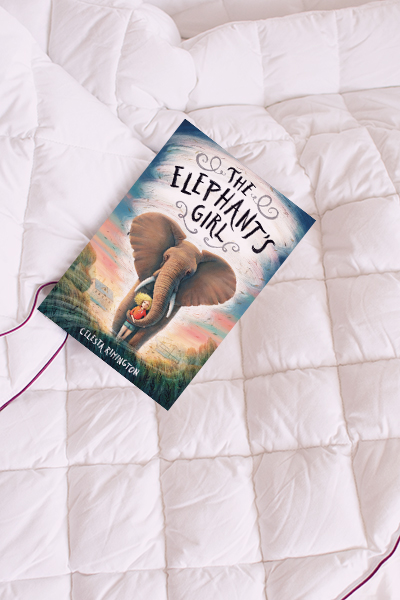 Here's a quick blurb about the book:
A magical adventure about a girl with a mysterious connection with the elephant who saved her life, for fans of Katherine Applegate and Jennifer Holm.
An elephant never forgets, but Lexington Willow can't remember what happened before a tornado swept her away when she was a toddler. All she knows is that it landed her near an enclosure in a Nebraska zoo; and there an elephant named Nyah protected her from the storm. With no trace of her birth family, Lex grew up at the zoo with Nyah and her elephant family; her foster father, Roger; her best friend, Fisher; and the wind whispering in her ear.
Now that she's twelve, Lex is finally old enough to help with the elephants. But during their first training session, Nyah sends her a telepathic image of the woods outside the zoo. Despite the wind's protests, Lex decides to investigate Nyah's message and gets wrapped up in an adventure involving ghosts, lost treasure, and a puzzle that might be the key to finding her family. As she hunts for answers, Lex must summon the courage to leave the secure borders of her zoo to discover who she really is–and why the tornado brought her here all those years ago.
I loved watching Lex grow as a character, and the elephant scenes were magical and beautiful. Lex's relationship wit her foster father was heart-warming. And I love that she's best friends with a boy her age at the zoo, that is resilient and evolving and doesn't turn romantic. The bits with a ghost were capricious and fun, and not at all scary, which I enjoyed. All in all this was a delightful, magical adventure and I recommend it to anyone who enjoys uplifting, charming middle grade stories.
Book Review | The Elephant's Girl