Oh my goodness, this book! I stayed up two hours too late last night finishing Havenfall because I could NOT put it down!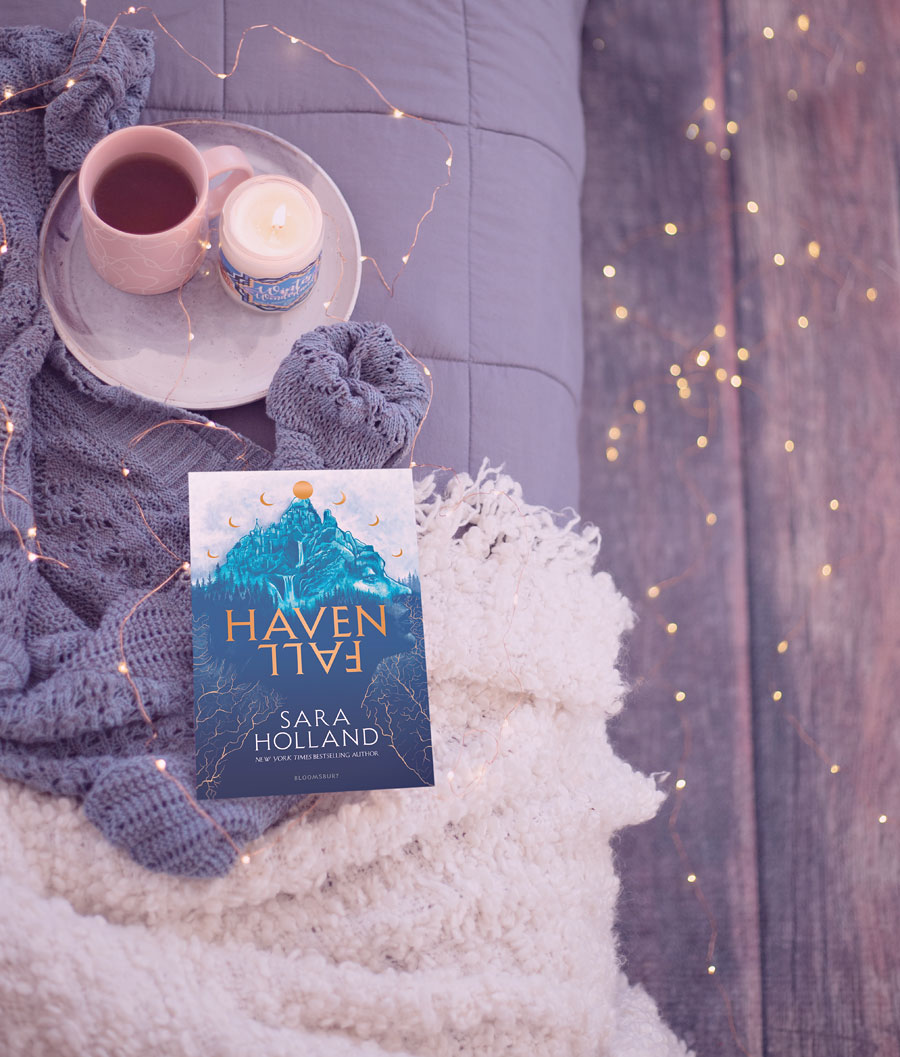 I should probably start by telling you a smidgen about it. Here's a quick blurb:
"Hidden deep in the mountains of Colorado lies the Inn at Havenfall, a sanctuary that connects ancient worlds–each with their own magic–together. For generations, the inn has protected all who seek refuge within its walls, and any who disrupt the peace can never return.
For Maddie Morrow, summers at the inn are more than a chance to experience this magic first-hand. Havenfall is an escape from reality, where her mother sits on death row accused of murdering Maddie's brother. It's where Maddie fell in love with handsome Fiorden soldier Brekken. And it's where one day she hopes to inherit the role of Innkeeper from her beloved uncle.
But this summer, the impossible happens–a dead body is found, shattering everything the inn stands for. With Brekken missing, her uncle gravely injured, and a dangerous creature on the loose, Maddie suddenly finds herself responsible for the safety of everyone in Havenfall. She'll do anything to uncover the truth, even if it means working together with an alluring new staffer Taya, who seems to know more than she's letting on. As dark secrets are revealed about the inn itself, one thing becomes clear to Maddie–no one can be trusted, and no one is safe . . .
Sara Holland takes the lush fantasy that captured readers in Everless and Evermore and weaves it into the real world to create a wholly captivating new series where power and peril lurk behind every door."
So, I picked this one up because I loved the cover (I mean, look at it!), and I loved Everless and Evermore that Sara Holland also wrote, but I wasn't 100% sold on the description. Once I got into it, though, I fell in love. I can't say I like it more than Everless….but it's at least a tie. And it was a strong 4.5 star read for me! I loved the contemporary setting (though I do hope we get to somehow explore the other worlds in the next book).
I loved the twists and turns the story took, as well as the way the magic came into play. And I loved seeing Maddie (the main character) learn that the way she saw the world may not be the whole picture, and…well that would be a spoiler, but she had a nice character arc. Maddie states that she likes both boys and girls, but there's only a small amount of actual romance in the book, and nothing explicit. It's not the focus of the story, which I liked. I would personally rate the book as okay for ages 12 plus (though obviously all kids are different).  I need to get my grubby little hands on book two NOW, but since I can't do that yet, I'll instead just urge you to pick this one up if you enjoy YA fantasy with a contemporary spin, and characters with relatable anxiety, with a good dollop of mystery mixed in.
Thanks Bloomsbury and NetGalley for the free advanced ebook to read and review. All opinions are my own.