The Girl the Sea Gave Back by Adrienne Young is poignant and beautiful. I loved every moment.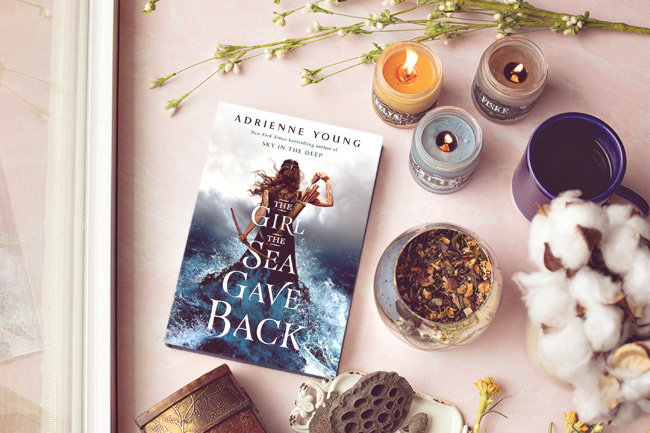 Some pieces of this story tugged me down into dreamland when I read it at night, which I'd never thought would be a compliment about a book, but it's not that it was boring, (it wasn't), but Adrienne's cadence as she's writing. There are places where the sentences are so lovely, so smooth-edged, that they were like a lullaby.
Of course, the story isn't a gentle one. It's a tale of warriors and bloodshed, but there's also a strand of tenderness woven through it that was lovely, and even comforting . It's a different story than Sky In the Deep (a favorite of mine, by the way) but I wouldn't hesitate to recommend this book to fans of Adrienne's heart-tugging, emotionally-gripping writing.
Also parts of the book gave me intense Muse of Nightmares vibes, and I feel like fans of that duology would enjoy this. It was absolutely a five star read.
(Thank you to St. Martin's Press and NetGalley for a free advanced copy of this ebook.)
The Girl the Sea Gave Back | Book Review