Woven In Moonlight by Isabel Ibañez is a whimsical, lovely book. Here's a quick blurb about it:
A lush tapestry of magic, romance, and revolución, drawing inspiration from Bolivian politics and history.
Ximena is the decoy Condesa, a stand-in for the last remaining Illustrian royal. Her people lost everything when the usurper, Atoc, used an ancient relic to summon ghosts and drive the Illustrians from La Ciudad. Now Ximena's motivated by her insatiable thirst.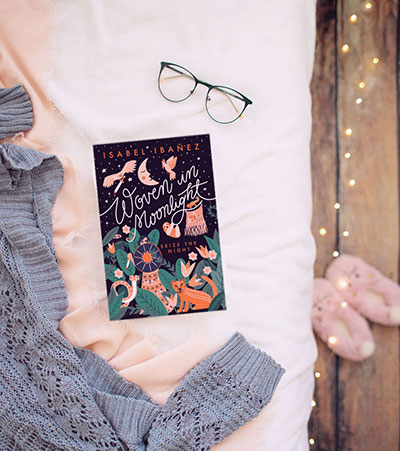 I loved the unique magic connected to both weaving and moonlight. The turn that the magic took in the second half of the book was especially enchanting. I loved the world building and all the beautiful details inspired by Bolivian life, (and now I'm craving all the delicious Bolivian food).
I appreciated that the violence wasn't too graphic (though there are some upsetting deaths), and romance didn't escalate beyond a bit of passionate kissing, so my twelve-year-old can enjoy this one, too, if she wants. I'd recommend this to fans of The Girl of Fire and Thorns series, and YA fantasy set in non-European worlds. As well as fans of magical realism.
Thank you Page Street Publishing and NetGalley for the chance to read a free ebook of Woven In Moonlight in exchange for an honest review.
Woven In Moonlight | Book Review